We have increased our presence significantly
Safety & Security ME speaks with Ayaz Mohammed, Regional Sales Director at Pivot3 about the company's plan to participate at the forth coming commercial and physical security show, Intersec 2019 to be held in Dubai from 20 – 22 January 2019.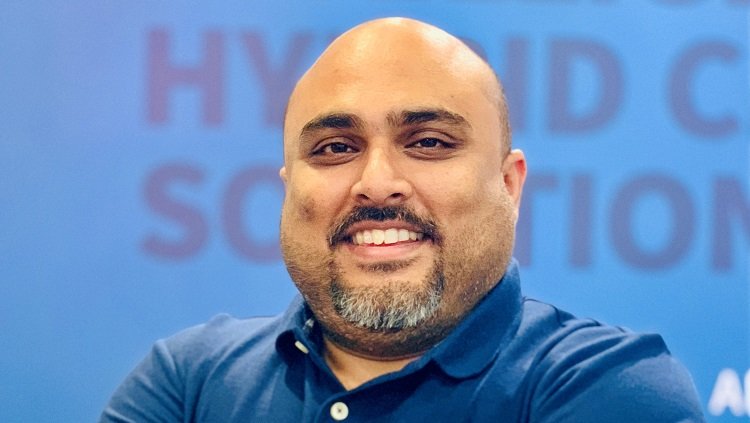 Give us a brief snapshot of what your organization does.
Pivot 3 is a Hyper-Converged Infrastructure provider which combines Compute and Storage into highly scalable and reliable appliances with the highest performance and density in the Industry.
Which products or solutions would you be exhibiting at the Intersec 2019 in Dubai?
Primarily we will be exhibiting our IoT platform which has been an industry leading product for the past 10 years. Recently we enhanced and upgraded to the Acuity series, which redefines the benchmark for the most reliable infrastructure.
How do your products/solutions contribute to the primary interest areas of Intersec – Commercial Security, Smart Homes, Cyber Security, Fire & Rescue, Safety & Health, Homeland Security & Policing, and Perimeter & Physical Security?
We serve multiple verticals across Physical Security, Homeland Security & Policing, Commercial Security etc. We fit anywhere where there's a requirement for servers and storage and where data availability is crucial.
Now that we know the safety category that your products/solutions fall under, do share some more inputs about your primary products/solutions and how do these help the industry?
Having provided the first converged appliance, all the way back in 2008, our products are designed to operate with no Single Point of Failure, and have one of the highest ingest rates for video and data. We also natively provide high availability across Compute and Storage with a true 'grow as you go' model.
Which industries/organizations do you target as your primary customer base?
Any industry/organization, that takes security and data availability seriously instead of just a regulatory/corporate compliance, is a Pivot 3 customer. We have tremendous success stories across Federal and State government, MOI, Malls, Hotels, Retail and Transportation customers across the region to name a few.
Can you name some of your current customers and how you have helped them with regards to security?
We have solved fundamental problems related to data/video loss, gaps, drops etc., while scaling as their needs/regulations change over time. MAF, Jumeirah Group, MOI etc. are some of our premium customers.
Were you a part of Intersec 2018? What was your experience like, and what was the hit rate of potential customers visiting your exhibition booth?
We had a good footfall and lots of interactions with the channel partners and customers at our booth in Intersec 2018.  And, this year we expect it to be even better as we have increased our presence significantly with multiple new customers and projects last year, who are eager to see what's new.
How, according to you, do these Intersec events facilitate your industry's overall market growth?
Intersec brings all the vendors and solution providers under a single roof which attracts the largest audience in the region as they get to meet everyone. This naturally causes a loop, bringing more and more customers/vendors/partners together to interact.
Do tell us how participating in Intersec has helped you in growing your business?
Intersec gives us the perfect opportunity to meet and network with current and potential channel partners and customers across the region. We also get the chance to collaborate with other vendors and application partners to provide innovative solutions to the market.