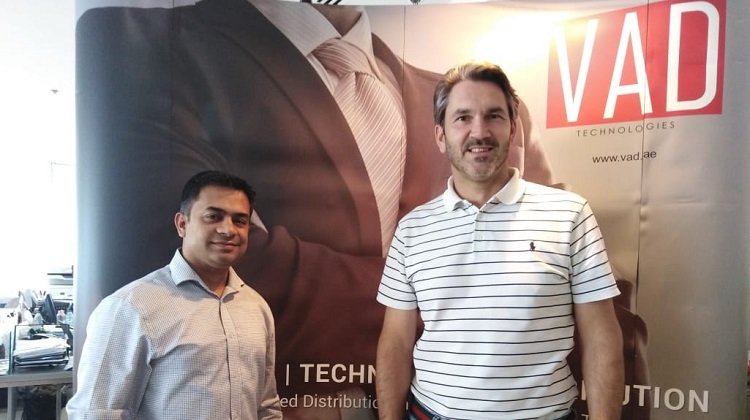 Increased awareness of AI's potential is making lives smarter and more secure
Mario M. Veljovic, General Manager and Varun Sujith, Business Development Manager, VAD Technologies speaks to Anita Joseph about the safety and security market, the changing business paradigms and the need to reach out better to the customers and end users.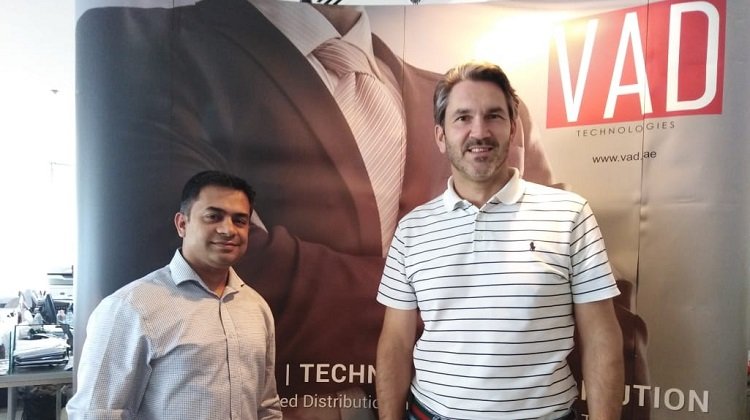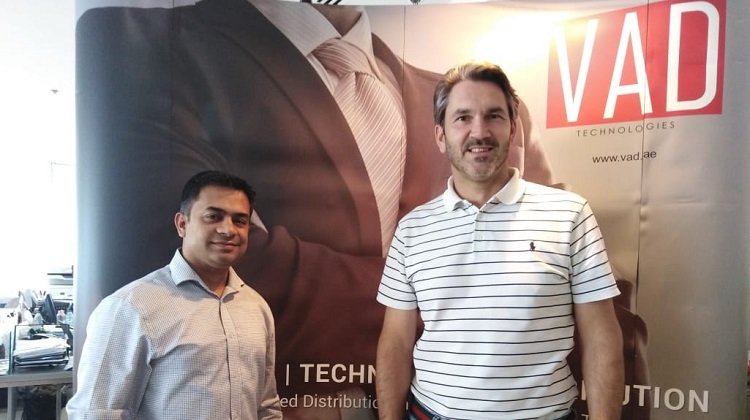 Tell us something about your company?
VAD Technologies is an established IT and Technology value added distributor headquartered in Dubai. We cater to enterprise and SME markets through a strong channel footprint across Middle East and North Africa and deliver world-class technology products and solutions that transform the IT landscape and provide the best Return of Invest (ROI) and lowest Total Cost of Ownership (TCO) for its customers. The Company continuously develops its high performance enterprise solutions portfolio with special focus on hyper-converged Infrastructures, Enterprise Storage Systems, IT Infrastructure, physical security and cybersecurity. Supporting our partners with sales & marketing, as well as professional services such as Consulting, Training, Deployment and Technical Support, forms a key part of its Go-To-Market Strategy and vision for the Region.
What are some of your cutting-edge products and services?
We have a team that is fully equipped, enabled and trained to drive technology products and solutions with channel partners, across the full stack of technology. We have a range of next-gen network, security and cloud solutions such as unified communication solutions, a comprehensive network infrastructure, video & voice routing and switching, data protection, identity management, anti-spam protection, physical security CCTVs, cloud infrastructure, private/public SaaS, IaaS, PaaS, among many others. We are not focused not just on providing solutions, but on disruptive technology that makes lives smarter.
How has Artificial Intelligence (AI) impacted the safety and security landscape?
AI has always been there as part of technological growth, it is just that people are becoming more aware of its potential and financial viability. What AI is doing now, as a far as safety and security is concerned, is bringing in the intelligence element. People are slowly becoming aware of the potential of smart solutions, as technology becomes widely available and cost-effective. Earlier, safety and security comprised a few basic cameras and biometric access control systems. Today, however, technology has grown so much, especially Artificial Intelligence, that cameras can think intelligently and access control encompasses facial recognition, among many others. There is also analytics in video management, automated parking systems, heat maps to monitor footfalls in retail stores, etc. The potential is endless and the stage is set for greater growth and development.
How would you describe the market for safety and security solutions?
In the Middle East, especially the UAE, there is plenty of requirement for smart solutions, particularly given the rise of smart cities and an increased focus on the safety and security of its residents. Moreover, the economic climate is changing, business models are undergoing a shift, and aspects like Augmented Reality, AI and IoT are gaining traction and acceptance. Business and people are looking at differentiation and standing out from competition. So yes, the safety and solutions market is dynamic, evolving and changing.
How quickly are businesses and individuals adapting smart safety and security solutions into their activities? What are some of the challenges you see here?
I'd say businesses and individuals are slowly waking up to the potential of smart technologies and how it can positively impact their lives. The pace is slow, but the awareness is definitely there. It seems like everyone is waiting to see all this implemented somewhere, before they take the first step. While the government remains a key driver of growth in the region, I'd say the end users should step up and play a more key role here. At this point, most of the smart safety and security solutions are actually designed and determined by consultants, contractors and resellers. But AI is most relevant to the end users, not to the ones mentioned earlier. So it is up to the end users to become more aware of what they can get out of AI and take more informed decisions. The cost of labor and living has increased and we need to be smarter and more efficient.
In the physical security market, for instance, another challenge is that the prices of CCTV cameras, a mainstay, have come down and value added resellers are trying to add a percentage in their bill to cover expenses to do the physical installation on site. The pressure is extreme and partners need to change their business model and better understand their clients business.
How do you think partners and distributors can adapt to these changing business trends?
Businesses and partners need to do more to reach out to customers and understand their requirements. The knowledge of the client/customer is very important, in this context. Solutions providers, channel partners and distributors need to reach out to end users and offer them what they need. For this, they should know what the customers need. In this sense, VAD Technologies invests considerably in partner enablement. We may not have the highest share of wallet among the partners, but we are the highest in their minds. We are not there in the market to simply offer solutions, we are there to offer exactly what customers/businesses need.