AI has made safety and security an intuitive, intelligent domain
Today 'intelligent' security systems are gaining considerable traction and changing the way we perceive the world. Aditya Shah, Managing Director of MBM Amnex, speaks to Anita Joseph about the way AI is changing the safety and security landscape, the various new-age products and solutions that the company is offering, and how AI is bringing the future close to us.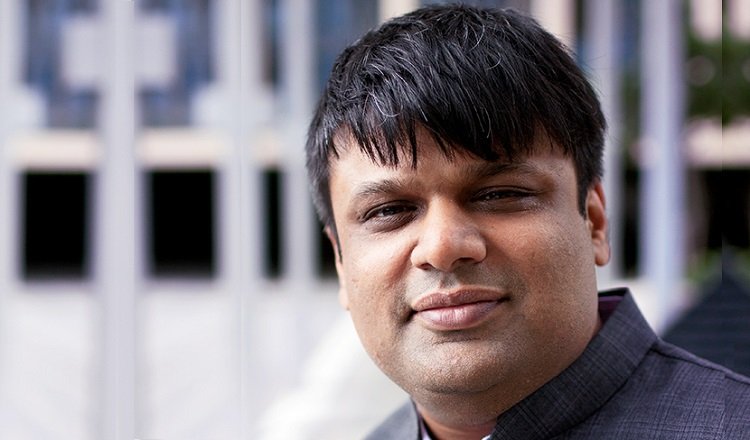 AI is growing by leaps and bounds. What are the new trends your company is witnessing with respect to AI in the Safety and Surveillance domain?
Artificial Intelligence (AI) is the rage right now, and it is indeed making waves. As far as security systems go, we must remember that an intelligent security system is not just about coverage, or the span of what the camera can see; it entails having a system that is adaptive, efficient and self-evolving to be both corrective and preventive at the same time. For our company, like everywhere else, this has been made possible through robust AI systems that are now pervading the security and surveillance domain.
Some of the trends include IC Realtime's web platform named Ella that uses AI to analyse what is happening in video feeds and makes it instantly searchable. Ella can recognize thousands of natural language queries, letting users search footage to find clips showing specific animals, people wearing clothes of a certain color, or even individual car, right down to their makes and models.
On the system security front, Darktrace is leading the way with AI-enabled vulnerability management. The company utilizes machine learning to discover new threats and patch potentially vulnerable systems. Cylance, yet another security tool also uses machine learning to identify and protect against advanced threats, file-less malware and malicious documents.
While we are nowhere near a computer understanding and interpreting things the way humans do, things are progressing exponentially thanks to ML algorithms combined with intuitiveness of AI. We now have the power to be pre-emptive, to see patterns that human eyes cannot detect, get analytics from set parameters from billions of data strings almost instantaneously, and take measures to safeguard human lives and assets. The best part is this technological leap has taken less than a decade, making it only fair to say, that by using AI we're bringing the future closer to us.
How are you incorporating AI into your product line?
Artificial Intelligence is a well embraced reality, and at MBM Amnex we are relentlessly working to use this ever-evolving tool as a means to generate actionable intelligence.
For example, we've already deployed AI based algorithms for streamlining traffic woes of modern cities including green corridor, traffic volume analysis, time & period specific traffic pattern analysis. Transcending mere analytics, our AI enabled reports offer identification of vehicle type, colour and number plate, that allows real-time assessment and imbibes a culture of swifter response time in case of emergencies. We've also factored in risk Identification by enabling auto-alerts of blacklisted vehicles, including tracking and monitoring in real-time. All of these technologies have been developed specifically to make cities not just safer but also smarter in terms of preventing potential risks.
Streetlights are another domain where MBM Amnex has gone over and beyond, enabling mere auto on/off and made urban streetlights a multipurpose tool to  generate intelligence for civic authorities. Powered by next-gen, self-learning AI systems, our solutions in the domain enable tracking of people, vehicles, assets in real-time. Using geo-spatial technologies, we have also enabled accurate mapping of urban landscapes with exceptionally reduced distance tolerance. Combined with remote monitoring, and easy-to-use mobile app, MBM Amnex has made mundane streetlights into pillars of urban development.
Catering to the evolving security needs of cities and establishments, we've created an assortment of technologies ranging from biometric authentication, RTLS based tracking of people, resources and assets and crowd management. We're also working closely with elite clients on the development of intelligent solutions that will enable verification of personnel identity and nationality, amongst many other technological security enhancements, for government entities.
Surveillance has now become synonymous with analytics and catering to this need, we are empowering governing bodies to automatically monitor encroachment on public places, footpaths etc. We're also developing AI driven systems to identify and track 'blacklist' individuals and notify concerned agencies in real-time about their movements.
AI represents an opportunity for not just industries or businesses but also for entire societies to be innovative, productive and grow intelligently with the plethora of information that AI can provide. But for this to become a certain reality, we must trust AI to be an integral part of our lives. Simultaneously, there is an onus on technologists to ensure privacy, transparency and accountability in AI driven solutions so that they can positively impact the society. The world is only skimming the depth of AI's potential and we at MBM Amnex are proud to be one of the sailors on this first wave of disruptive change.
How is AI transforming your product line and what advantages do AI products bring, to your range of offerings?
AI is transforming our product line dramatically. Buildings that behave smarter, traffic flows that never hit bottlenecks, and farmers empowered with technologies like crop health monitoring, acreage estimation and soil health monitoring are some of the examples. At MBM Amnex, our solutions revolve around creating technologies than can make the future more defined. We are analysing dense datasets by using data science to yield the predictive patterns that can transform operations and ready organisations for the future.
Across industries as diverse as agriculture, smart cities, utilities management and e-governance, we are applying AI and ML to data-reading, map trends, chart power consumption by the hour, employ preventive maintenance, run forecasts and aid in informed policy-making. At the citizen level, we are keeping individuals safe with patient demographic data and guides rescue measures in case of events such as epidemics or calamities.
For example, in our agriculture solution, we have automated the analysis of 5TB of seasonal data. The machine learning component of the solution not only identifies crop patterns but also generates fresh patterns to improve crop quality. AI has a crucial role to play in almost every sector and we are harnessing its potential in areas such as building automation, transportation, and the growth of Industry 4.0.
How has the safety and security landscape changed over time?
Within a matter of just ten years, the safety and surveillance domain, powered by  intuitive technologies, has taken a transformative leap. Now, the 'electronic eyes', retrofitted with cutting-edge technological abilities, can do more than just watch movement; they let users analyse videos to get critical data that enables decision makers to take preventive rather than corrective steps.
And this breakthrough has been achieved through the integration of AI in traditional surveillance systems. The AI engines of modern surveillance systems are built not just to analyse but also to 'learn' detection of patterns, which in turn helps in minimization of risks.
End-users are looking for pre-emptive notifications. And the deep machine learning algorithms of AI driven systems make it possible to draw from the past and help decision makers formulate policies of the present and the future. This type of leap is exactly what the security industry yearns for and the better it gets, the more secure our world becomes.