Security and privacy begins with trust
Ephrem Tesfai, Sales Engineering Manager, Middle East, Turkey and Africa, Genetec elaborates on their sophisticated video analytics portfolio and shares a few tips for organization.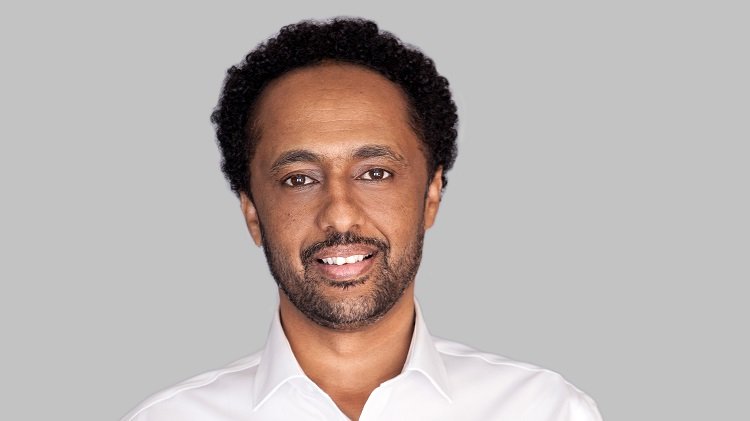 Elaborate on the video analytics portfolio of Genetec?
At Genetec, we're constantly enhancing our portfolio by simplifying configuration, tightening unification, and providing a range of tools that make it as easy as possible to benefit from video analytics. Operators can utilize built-in charts, dedicated feature widgets, dashboards that help users understand, classify and process information faster, allowing better decisions.
The newest version of our KiwiVision Security Video Analytics module introduces video analytics scenarios. These are pre-configured pages that show the configuration parameters needed for a specific application. All parameters are set with default values for a specific scenario. The result is a faster configuration with less effort. We also introduced the Camera Integrity Monitor as part of our Security Center and launched Streamvault Analytics, our line of dedicated appliances and servers optimized for video analytics.
What are the various aspects an organization should consider before choosing the right video analytics product?
The video analytics solutions you look at will vary in efficiency and reliability. Choosing a vendor and solution that you can trust is crucial. Organizations should check certifications to vet a solution's quality. Additionally, choosing the solution that best fits your existing video surveillance system and other security infrastructure is key. With a growing physical security market, the number of video analytics solutions is increasing exponentially. Having a video system that offers built-in video analytics, as well as the ability to connect to third-party video analytics solutions is the best of both worlds.
Furthermore, companies should choose video analytics solutions that also offer central management capabilities provides them with more relevant and insightful information. This allows operators to work more efficiently at identifying threats and recurring issues, and better understand what's happening in their environment.
Over time, it's likely that your organization's security needs will evolve. Regardless of which type of video analytics solution you choose, it's important to have an adaptable solution that can be adjusted in tandem with your overall system.
How easily can the video analytics products of Genetec integrate with any pre-existing setup?
Genetec's video analytics capabilities can be added to any existing server; otherwise, organizations can deploy our dedicated analytics appliances, pre-installed and validated. Additionally, Genetec's Technology Partner Program supports the integration of solutions from many different types of technology partners, that can allow organizations to expand the capabilities of their current security system. Thus, Genetec's video analytics solutions can be deployed with ease. Furthermore, With Genetec, organizations are not limited to proprietary solutions. They choose from a wide ecosystem of unified modules or partner add-ons, edge or server-based.
Since the onset of the pandemic, which new avenues/verticals have come up with video analytics requirement?
COVID-19 has led to increased demand and adoption of surveillance and video analytics solutions. To comply with social distancing regulations, while re-opening their facilities, and protect the safety of the public, many governments, retailers, and organizations sought surveillance solutions that can monitor occupancy levels to ensure compliance to social distancing regulations. Video Analytics can help organizations with occupancy management, which has now emerged as the necessary function for many organizations today.
Video Analytics can be used for Occupancy Management by retailers, shopping malls, hospitals and clinics, airports, and city planners to monitor consumers and communities. In addition to monitoring occupancy limits, in combination with surveillance solutions, video analytics can be used for contact tracing, observing if someone at risk of being infected is in close proximity with others. This is particularly useful for large organizations, airports, hospitals and clinics as these facilities work on minimizing infection rates.
What is the crucial prognostic role played by video analytics in improving operations and maintenance?
Video analytics are typically associated with physical security, but recent advances in accuracy and the decrease of the total cost of ownership of video analytics have led to broader deployments beyond security. This technology can be applied to automate and measure an organization's operations in various industries.
In a retail environment, store operations begin with the management of the supply chain and end either when a sale is finalized or when after-sale services are concluded. Throughout this journey, several key elements have the power to improve or lower customer satisfaction. Through people counting, video analytics helps avoid overcrowding, optimizes the checkout process and overall shopping experience.
Video Analytics can also be used to maintain the flow of people in large organizations. For larger retail establishments, shopping malls, airports, and hospitals, bottlenecking is a major issue that can affect customers. Roadwork, changes in traffic patterns, and immobilized vehicles can generate sudden delays, or in more extreme cases, risks to health and safety. Video analytics can also enable traffic management, detect congestion, and alert personnel.
How tailored are the reports generated to the various stakeholders in an organization?
Our Security Center provides many pre-defined and tailored reports, with a vast quantity of configurable filters which allows for great customization to the various stakeholders.
Additionally, fully customized reports can be generated through the Software Development Kit (SDK) or with the help of the Genetec Custom Solution development team.
How actionable are the reports generated by Video Analytics products from Genetec?
Video Analytics can provide useful and actionable insights for organizations as these advanced video surveillance software analytics offer a standalone application that uses your security infrastructure to give you a detailed view of your business: a single pane of glass through which you can view all of your data to make informed decisions.
For example, in the retail sector, by tapping into video gathered via a physical security system, retail analytics applications use modules like visitor counting, conversion rates, queue management, heat maps, and directional analysis to better understand customer behaviour and make real-time informed decisions that increase both consumer engagement and in-store profitability.
An advanced retail analytics solution can be configured to notify management which departments are crowded so that they can deploy enough associates to help with any inquiries. This can both accelerate sales and reduce the cost of labour through better employee management. These solutions help managers take action at a moment's notice and turn undesirable situations into desirable and more profitable outcomes.
Provide us with a success story of a successful implementation of your video analytics products?
In an International Airport, the typical necessity that comes to video analytics features is to use perimeter protection, to identify unauthorized intruders in the airport facilities and areas, but this customer had a different challenge.
The first challenge was to make sure that no people or object are left in elevators. These elevators are moving between levels that cross international borders. Due to this, the requirement was to identify and ensure that the elevator was empty, to avoid not just illegal crossing but also smuggling. The second challenge was in the escalators and here the Airport needed to make sure that no person is going in the wrong direction to avoid illegal crossing.
These two challenges were solved with KiwiVision Security Video Analytics, specifically the Object detection and the Direction control scenarios.
Who are Genetec's prominent customers to have implemented your Video Analytics portfolio?
Our video analytics solutions have been implemented by prominent businesses across a range of industries. From energy and utility corporations, such as Manitoba Hydro and oil and gas leaders such as YPF in Argentina, who use video analytics and the latter also uses people counting functionalities to optimize and centralize their processes. Additionally, our video analytics has seen wide adoption in the retail fields as well with the supermarket chain, Meijer in the USA, which benefits from the people counter for occupancy management in the physical stores. Moreover, the BAPs temples in the USA, also use video analytics for accurate and reliable surveillance, insights from the people counter, and occupancy management.
How matured is the Video Analytics market in this region and how is it set to evolve?
As the metropolitan cities in the region, such as in the United Arab Emirates, Saudi Arabia, Kuwait and Qatar, develop large-scale infrastructure projects, including new retail attractions, buildings, transport networks, shopping centres and other projects, the adoption of security and surveillance solutions is expected to rise. As these organizations monitor larger sites with multiple cameras and entrances, such facilities can benefit from video analytics solutions that offer central management capabilities to provide them with relevant and insightful information.
How do Genetec's products protect everyone's privacy without compromising security? 
In the physical security industry, protecting people and assets often requires organizations to collect personal data, as well as footage about individuals using public spaces in or around their facilities. But to meet the public's expectations of privacy, and to comply with global regulations, access to this data or footage needs to be restricted and protected.
Privacy by Design methodologies provides an essential road map for our forward-thinking, ethical developers to build those principles into the products they create. This involves proactively embedding privacy into the design and operation of IT systems, networked infrastructure, and business practices from the first line of code to the third-party vendors selected for partnership and integration.
Strengthening security while protecting privacy is at the core of our priorities. For example, the KiwiVision Privacy Protector is the only video surveillance product that has been awarded the European Privacy Seal. With our anonymization technology, the operator sees the obscured video image and can recognize movements, actions, and events. In case of an incident, authorized Security Center operators can access the original, unobscured video.
Security and privacy begin with trust. As a provider of security, operations, and business intelligence solutions, we play an essential role in helping you protect your assets, people, and organization. Genetec is committed to building effective, secure and compliant solutions that help you protect everyone's privacy, without compromising security.