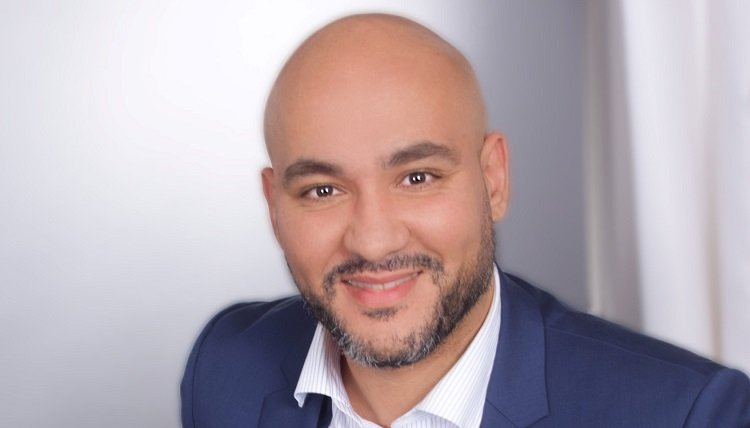 Obvious Technologies delivering value to its customers in the region
In conversation with Safety & Security MEA, Naoufal El Ouali, co-founder and executive VP for Obvious Technologies talks about how the big projects like FIFA 2022 World Cup and Dubai Expo among others are enabling the company grow its operations in the region.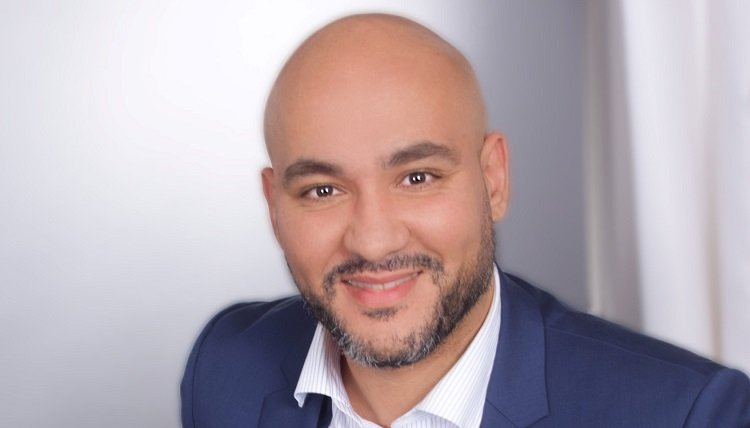 How would you describe Obvious Technologies and how is the company positioned in the growing safety and security market?
Obvious Technologies is a PSIM (Physical Security Information Management) / C2 (Command & Control) software solutions' editor for security and mission-critical organizations. Leveraging the power of digital twin, 3D Data Visualization and advanced analytics capabilities, we help our customers being more efficient and saving time in their missions, from day to day up to major crises. Depending on vertical markets we address and the maturity of customers, we are also known as providing an innovative digital twin platform enabling Integrated Operations Center (IOC) solutions.
The company was started to fill in the gap existed in the market that point of time by bringing together various key expertise and points of view to solve traditional customers' pain points, particularly related to user experience and technology adoption. As far as I am concerned, I was bringing my experience in security system integration, the operational know-how in law enforcement operations and crisis management from the former Commander of French Counter Terror Special Forces (GIGN), General Thierry OROSCO and last but not the least advanced software development and coding expertise from the third co-founder, coming from the video game industry.
By such original approach, we were pretty sure to differentiate from existing companies and traditional security solutions and position ourselves as a unique game player in this fast-growing but also very competitive market.
We are proud to raise our French flag in the Middle East and now with our direct presence in Dubai and Doha, today we are considered as a reliable local partner for our customers in the region. In a short span of time we have been able to boost a well experienced team that is equipped with local knowledge to serve our customers better.
How would you define your recent move to enter Middle East and what kind of expectations you have from the region?
Most of Middle East countries, and particularly in the GCC, have always demonstrated and launched ambitious digitalization strategies, getting ahead in technologies such as Big Data, AI, IoT …etc. Furthermore, they have massively equipped their key assets and infrastructure with lots of sensors (particularly cameras), which is offering a tremendous amount of data that need now to be collected, indexed, analysed but also visualised. This is when, why and how Middle East customers contact us, and where we are able to bring added-value. Considering this keen interest in our solutions, it was "obvious" for us to move to this region.
What we offer is a relatively based on new demand and opening lots of opportunities, as long as we are able to do both technical and operational awareness, and I must confess it is pretty exciting to create a new market and work collaboratively with our regional customers! The potential is huge and the story just starts, whether we talk from Smart Cities, Airports, Ports or Mobility!
Our short- and mid-term expectations in the region are based on leveraging our first experience and success in flagship regional projects we are delivering right now, building trust with both key regional end-users and partners, to get new exciting projects and deliver sustainable business growth based on the market needs.
How does Obvious Technologies intend to strengthen its position in the regional market?
Our strategy has always been based on long-term development. First step was to open local branch offices, as we don't believe we can handle what we do on a 100% remotely basis, from France. We have therefore quickly decided to invest and structure local teams, first in Qatar and more recently in the UAE. We have now 5 people (Sales, Technical & Marketing) in the GCC, all of them having solid experience in the region, the security market and, most important, passionate about what they do. We want to attract here talents and team players, to keep the essence of our company culture, as part of our sustainable growth.
Our strategy is based on two aspects. First, we play a direct role by doing a lot of awareness towards potential end-users of our solutions, as we are creating a new market and offering opportunities that people don't realize the potential yet. We are working extremely closely with customers, to adjust our solution to special needs we don't see in Europe, starting sometimes with site-based pilots to ending up as city- or even state-level.
Secondly, we are currently building partnerships with local players (system integrators, technology providers …) who understand the value of what we do, project themselves into long-term collaboration, share the same philosophy and can support us commercially and technically, reaching out faster clients of interest and delivering projects in the best conditions.
Our objective is to grow gradually but to set up from now solid foundations supporting our vision, and we are pleased to start conversations with anyone with the right skills, contacts and personality willing to join or collaborate with us!
What are the latest technologies trends dominating the Middle Eastern markets?
Security is one of the markets having the most diversity and quantity of sensors, but we are far from using 100% of this data in reality. Middle East customers have deployed in the last five years a huge number of those sensors, along with decent network and communications infrastructure, and are now looking how to leverage the tremendous amount of data they can collect.
Concurrently, a lot of data analytics technologies have arrived or become more mature in the market, creating a lot of expectations, such as decision-support to control room operators and field agents. Everything that can convert raw data into actionable data, and then intelligence, will dominate the Middle East market in the coming years. Video analytics is definitely one of them, offering "brain" capacities to those who invested in "eyes" in the past.
As far as we are concerned, we definitely believe in the value of being automatically alerted on what is happening in the field, but are also convinced that it all really starts when an alarm pops up … We witness here the limitation of traditional PSIM and the urgent need for comprehensive integrated C2 platforms.
Our software suite OODA (standing for Observe, Orient, Decide and Act) is offering the capacity to correlate all these "weak signals" to understand, analyze and visualize the overall vision, along with providing support on how to handle the situation by communicating and coordinating real-time with all engaged stakeholders through following up pre-defined procedures and processing automated workflows!
New technologies that our customers are now looking after are focusing on how to save time, and how collected data should be more qualitative, treated in real-time, intuitively visualizable and actionable into an operational scenario! This, of course, includes artificial intelligence (scenarios simulation, event prediction …) but also high-performance Big Data management and visualization platforms, all of this is our playground!
Last but not least, a lot of those technological features, even if not necessarily implemented yet, have become a "by-default commodity" for our Middle East targeted customers, who are now looking at the next step, i.e., the capacity to operate their operations and their business on a 100% digital basis, where they can transfer a maximum of the physical realm (infrastructure, resources, assets …) into the digital one, also called Digital Twin!
To summarize, we believe as technologies are becoming more and more intelligent and complex, our role is to bring those new capacities to our customers in the most effective and simple way!
In such a competitive market, how do you differentiate yourself from the competition and what are the key advantages your products offer to its customers in the region?
First of all, we aim to inspire our clients and elevate the market with our capacity to differentiate from the traditional software solution providers by developing intuitive, open and agile platforms, for which we don't ask them to change their sensors and systems, but also to adapt their operational methods and processes based on what we offer! The technology disappears for the benefit of operators' expertise and human missions, by leveraging visualization benefits to align stakeholders with a common operational picture and reduce risks related to human factors such as communication misunderstanding or information oversight.
Secondly, we want to enable fast, confident decision-making and efficient operations, even under the most stressful and complex conditions. Compared with traditional and historic solutions deployed in the last 5-10 years, we develop our platform with latest IT standards, video games' best practices and security technologies, relevant for what we do (system integration, big data, real-time visualization …), allowing us to commit, with peace of mind, for real-time high performance and architecture scalability. Can you believe OODA is able to manage up to 1 million events / second, and by then avoiding painful latency challenges!
Last but not least, we are not restricting ourselves into safety & security and are willing to transform traditional Control Rooms into Digital Intelligent Operational Centers, which has already started in Qatar and in UAE. As a concrete example, OODA will not just simply integrate CCTV, Access Control or Perimeter Detection but also visualize data and command ICT equipment (Public Announcement, Variable Message Display, Voice over IP), customers' operations (parking, public transportation, taxis, traffic management in a city, visitors' ticketing in a stadium, flight management in an airport or asset tracking in a port), along with being notified by special data alerts coming from weather, air and water quality IoT sensors. From the moment you understand the potential of what you can do with OODA, it is natural to extrapolate towards use cases for Facility Management and even Operations Management. This is for sure something new and unique in our market!
We came here not to be an additional player in this competitive market, but to deliver added-value to our customers, by delivering at best on our core business (innovative software solutions and platforms) and bringing agility and win-win mindset in the way we operate with our partners and customers! This region is requiring fast decisions, flexible business methods and collaborative approach, we believe our small-scale structure and experienced team members can make a difference!
Also, even if it looks obvious for us to develop our business here, it is important to mention that OODA is already fully available in Arabic language!
Who are your major customers in the region and which are the key industry verticals that are critical to your business in the region?
We have experienced a very fast initial success in the region, being in Qatar for only two years and in UAE from the beginning of 2021, and this, despite COVID-19 crisis constraints and challenges. We are proud to count several flagship projects and being deployed in Hamad Doha International Airport, 2022 Qatar FIFA World Cup stadiums, Dubai Expo 2020 to name a few.
Our vertical markets of interest are those requiring comprehensive incident management capacities, multiple stakeholders' communication and coordination, dealing with a decent number of physical sensors, field human resources and operating in relatively critical businesses and operations. That means safe cities, airports, ports, government, transportation, logistics, energy, utilities, sports & leisure major venues and events but also, for the reasons mentioned in the previous questions, smart nations, smart mobility, etc.
What kind of growth are your expecting to achieve in the region?
We are extremely optimistic when it comes to our growth potential in the region, because we bring something unique and have assessed excellent product market fit in the region. Our objective by 2022 is to strengthen our footprint in Qatar and play a central role for the FIFA 2022 World Cup, deliver successful a couple of new selected solid projects in UAE, and open new business opportunities in KSA, where our technologies can be of massive help for the mega smart infrastructure development projects.
To achieve this, we will definitely welcome dialogues, support, ideas and opportunities to identify where OODA can be of a great value and deliver successfully unique projects, confirming the region's appetite in digital transformation and capacity to ensure safety and security for people, assets and businesses.
Ultimately, because we are ambitious, our long-term objective is to establish our regional presence as a wider commercial hub to become an unmissable, pioneer and leader of IOC and Digital Twin market!