Fujifilm join hands Videotec to offer long-range surveillance solutions
Fujifilm and Videotec announce a new collaboration, integrating top-performance products to supply an innovative solution for accurate long-range surveillance. This solution is ideal for protecting critical infrastructure and transportation networks, including airports, harbours, highways, borders and the environment.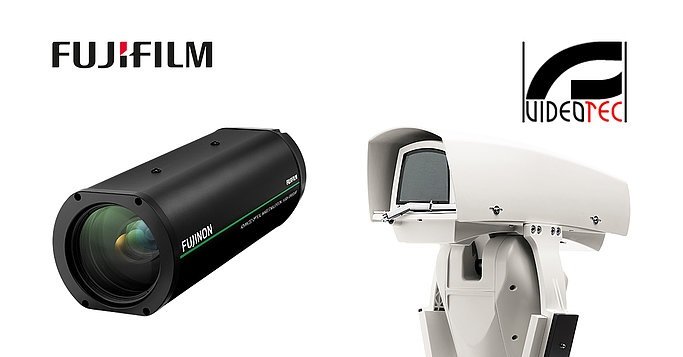 The combined system incorporates Fujifilm's new high-end SX800 camera into Videotec's ULISSE MAXI PTZ. Integrating the SX800 camera into the robust and precise ULISSE MAXI positioning unit is simple and fast, resulting in a first-class PTZ camera system for monitoring perimeters and extensive outdoor areas.
The sturdy mechanical structure and the powerful motors of the ULISSE MAXI PTZ are designed to guarantee maximum resistance to high operating stress, vibrations and to withstand harsh weather conditions. The unit is equipped with a wiper for removing rain and dust from the front glass.
"The SX800 camera lens offers a 40x optical zoom, perfectly managed by the ULISSE MAXI, that covers a broad range of focal lengths from 20 mm on the wide-angle end to 800 mm on the telephoto end, constantly providing sharp images and detailed closeups. It is complemented with 1.25x digital zoom to achieve long-range surveillance equivalent to 1000 mm in focal length. The built-in image stabiliser accurately compensates for camera movement, typically caused by gusts of wind or structure vibrations." said Alessio Grotto, President of Videotec.
"The system is particularly effective when shooting in the ultra-telephoto range, which is susceptible to even the smallest movement. With a highly sensitive sensor and advanced noise reduction, the SX800 can shoot clear footage with minimal noise even in low-light conditions. The advanced de-fog function brings vivid clarity to hazy images caused by light diffusion due to mist and dust." said Grotto.