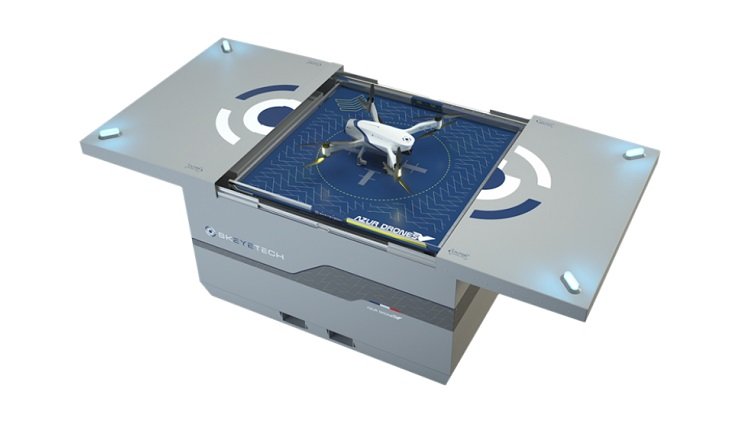 Azur Drones, Europe's leader in autonomous Unmanned Aerial Vehicle (UAV), has launched its drone-in-a-box surveillance solution, Skeyetech, at Intersec 2020 in Dubai. This move is expected to boost the security monitoring for high-risk private and public sites in the Middle East.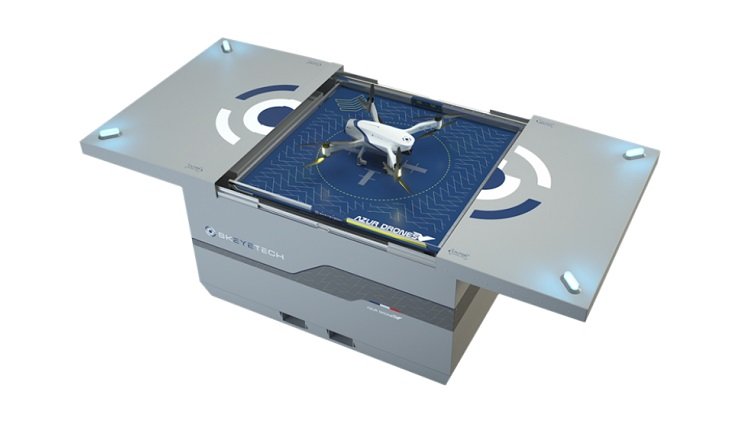 Skeyetech is a ready-to-fly surveillance system, which has been designed to monitor and confirm events, conduct perimeter patrols and provide support operation to ground security personnel. This new autonomous security system, which is already deployed in France, can be used directly by security agents as it needs no remote pilot skills or certification.
"We are delighted to be introducing our state-of-the-art autonomous UAV in the Middle East, and more precisely in Dubai. This launch coincides with the city's journey towards transforming Dubai into a smart city. Skeyetech is, therefore, the perfect fit for such a status. Our drone will provide the much-needed security solution that will ensure properties such as oil and gas facilities or ports are protected from any emerging threats," said Jean-Marc Crépin, CEO of Azur Drones.
"Skeyetech's launch into the Middle East is indeed a growth-driver for the industry. Our autonomous drone-in-a-box solution provides everything that is needed to not only grow this dynamic market but to also offer cost-effective, cutting-edge security solutions to modern security challenges. We have developed a rugged version of Skeyetech for the Middle East to withstand high temperatures and sandy weather. This shows that we have taken the region's terrain and weather conditions into consideration," noted Nicolas Billecocq, COO of Azur Drones.
As part of the Middle East market penetration strategy, Azur Drones, which has hopes of becoming a leader in drone-in-a-box surveillance solution in the region, also plans to strengthen its presence in the region.
Skeyetech drone is deployed autonomously from its docking station and is weatherproof. Its users can easily launch scheduled and on-demand missions. Thanks to its integration with main Video Management Systems (Genetec, Milestone), Skeyetech can be readily and efficiently added to existing security systems.
Skeyetech drone, which can attain a speed of 50 km/h in just a few seconds, is equipped with high-quality EO/IR sensors, enabling the operator to see better and further in both daytime and night operations. It can also safely assess the situation in potentially hazardous zones such as fires and intrusions without jeopardizing the operator's safety.
Skeyetech made-in-France patented technology is now available in the GCC.