BT today announced the launch of a new counter drone solution that will help organisations protect themselves from threats to privacy, security and safety by intruding drones.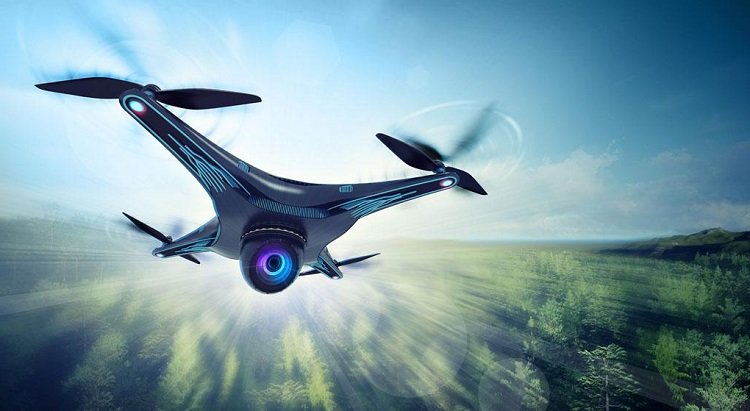 The company will be delivering its counter drone solution in partnership with DroneShield, a world leader in drone detection and disruption technologies. In recent years, DroneShield's products have been used at a variety of sites and events, including the 2018 Olympic Games in South Korea, and by a number of high-profile defence organisations such as The British Army and the U.S. Department of Defense.
BT will offer a complete end-to-end system of drone detection products and services that will provide a tailored solution for each customer's security needs. The service will be a fully managed BT solution offering everything from planning and design, installation and commissioning, as well as on-going operational support and maintenance once live.
Simon Wingrove, Director of Strategy and Incubation at BT said "Unwanted drone activity can have a dramatic effect on an organisation's ability to function effectively and poses a real risk to safety. We believe that this partnership between BT and DroneShield will provide our customers with a best-in-class, integrated and secure drone detection solution.
"With BT's world leading expertise in communications and networked IT services and DroneShield's expertise in the counter-drone space, we are able to provide organisations with the security they need to detect and respond to unwanted drones before they become an issue."
Oleg Vornik, DroneShield's Chief Executive Officer, commented, "The recent disruptions at Gatwick and Heathrow airports have underscored the importance of counter drone capabilities for the UK's critical infrastructure, as well as the fact that a range of corporate and public sector operators including security and law enforcement agencies, prisons, venues and events, data centres, VIPs, and many others, are at risk from rogue drone use. We are excited to work with BT to assist this global leader in infrastructure security with delivering solutions based on our experience in the rapidly-developing counter drone industry."