Milestone Systems verifies Qumulo File storage
Qumulo, announced the verification of its file storage for video surveillance with Milestone XProtect  video management software (VMS). Milestone's software supports more than 7,000 cameras and hardware devices and is proven in more than 150,000 installations worldwide. The company's open platform community, which now includes Qumulo, is a network of over 8,000 hardware providers, camera manufacturers and software developers who integrate their products and applications with Milestone Systems' video software platform.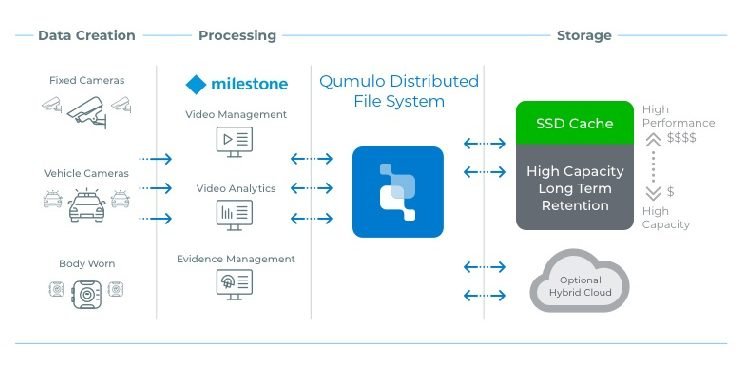 "With this verification from Milestone, Qumulo is able to provide video surveillance users with the assurance our storage solution has been designed and tested to work seamlessly in Milestone environments," said Molly Presley, director of product marketing, Qumulo.
Milestone users can now employ Qumulo file storage to store, protect and access petabytes of video surveillance data, on-premises or in the cloud. Qumulo is ideal for scalable storage workloads like video surveillance, delivering the high-performance and integrated robust data protection required for these environments.
"Traditional storage solutions are often unable to meet modern customer needs for performance and capacity when it comes to video surveillance; it's expensive to add data protection and redundancy and disruptive to add incremental infrastructure. This is where Qumulo differentiates itself from legacy storage providers," said Presley.
With this verification, Qumulo now provides Milestone users with high-performance, scalable storage, cost-efficient, secure data protection and real-time insights.