Iris ID integrates with LEAF access cards
Iris ID, recently announced its IrisAcess biometric platform now integrates with LEAF access cards (smart cards) containing MiFare DESFire EV1 and EV2 technologies. The company joins the LEAF ecosystem, and IrisAccess iCAM 7S series products are now interoperable with all certified LEAF Si and LEAF Cc credentials. The integration enables two-factor authentication for enterprise organizations requiring the highest levels of security.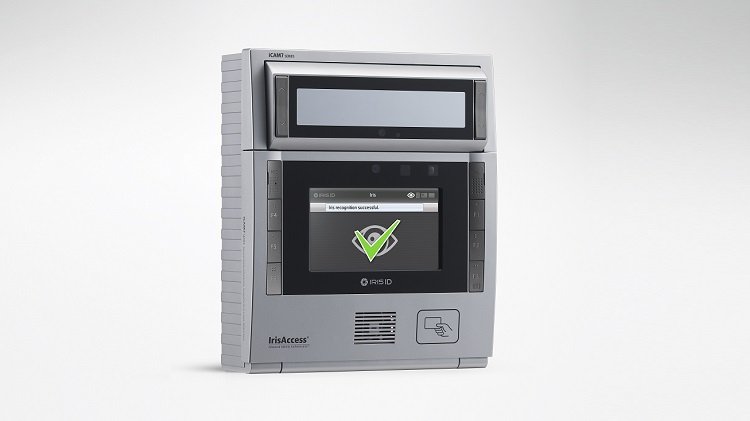 LEAF access cards contain embedded DESFire EV2 chips that store employee iris templates generated by the Iris ID software.  The LEAF access cards also contain the access control badge ID number which is only accessible after authentication by an iris match between the template on the card and the individual's iris. The chip's data must match the results of a live iris scan to allow the access control ID number to be transmitted and evaluated by the head-end access control system. The cards incorporate the AES-128 encryption standard and access control ID information for dual authentication.
Mohammed Murad, vice president, global business development and sales, Iris ID, said the integration with the LEAF standards for secure, interoperable access credentials, further enhances Iris ID's already highly secure and accurate biometric solution and ensure interoperability with other devices in the corporate environment.
"Our addition of EV1 and EV2 inherent in LEAF credentials has resulted in immediate positive responses from organizations such as data centers and high-tech facilities requiring dual identity authentication," he said.
Laurie Aaron, executive vice president of WaveLynx and founding LEAF Consortium partner, said the addition of Iris ID into the LEAF ecosystem is crucial to the growth and adoption rate of LEAF.  Moreover, the relationship between WaveLynx Technologies and Iris ID is a natural fit between leaders in their respective technologies.
"We are thrilled that the entire ecosystem of LEAF-enabled products is now interoperable with the products that are produced by one of the biometric industry leaders," she said. "Together the products provide a high assurance security credential solution that interfaces with any access control system on the market because the encrypted authentication keys and the biometric template embedded in the LEAF memory structure offers the highest flexibility and security in a single credential.".
Iris will be demonstrating Iris Access technology, and the LEAF cards at booth #1281, GSX 2019 from Sept. 10-12 in Chicago's McCormick Place.