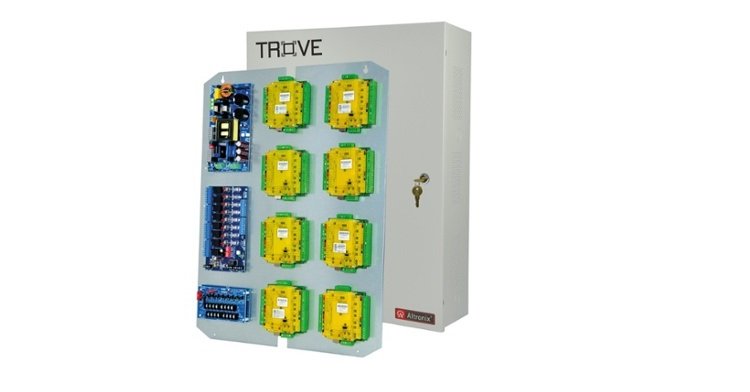 Altronix integrates Trove Access with Paxton
Altronix adds Paxton Access to its expanding portfolio of Trove Access and Power Integration Solutions, which simplify board layout and wire management, greatly reducing installation and labor costs. Altronix Trove2PX2 seamlessly accommodates Paxton controllers providing a scalable, cost effective access control solution.
"Our collaboration with Paxton Access further simplifies the design and installation process for system integrators," said Alan Forman, President, Altronix Corporation. "Trove facilitates a quicker and cleaner installation, which is ultimately more profitable."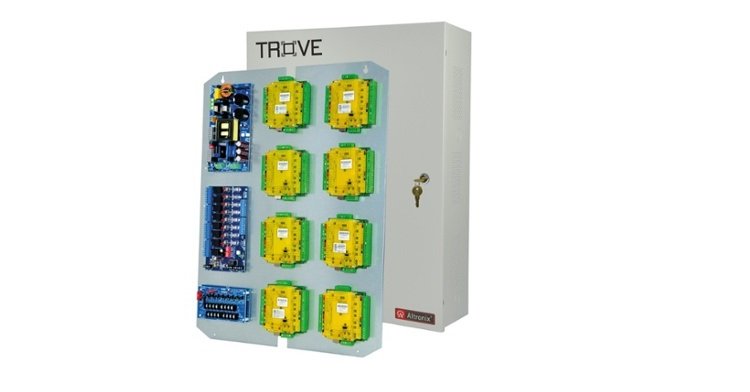 The Trove2PX2 includes a removable backplane which accommodates up to 12 Paxton Net2 plus series controllers. This allows installers to test and configure the access system prior to installation. Trove TPX2 also includes atamper switch, mounting hardware and cam lock, along with ample room for wiring and to accommodate back-up batteries.
"We are excited to partner with Altronix and release the compatibility of Paxton controllers with their Trove2 series," said Chris Wilson, VP of Operations, Paxton Access. "This partnership provides dealers with more options to meet the needs of each installation, catering to a variety of our controller options and Altronix power supplies and accessories. It also allows our dealers yet another way to deliver Paxton's world class solution to their customers."