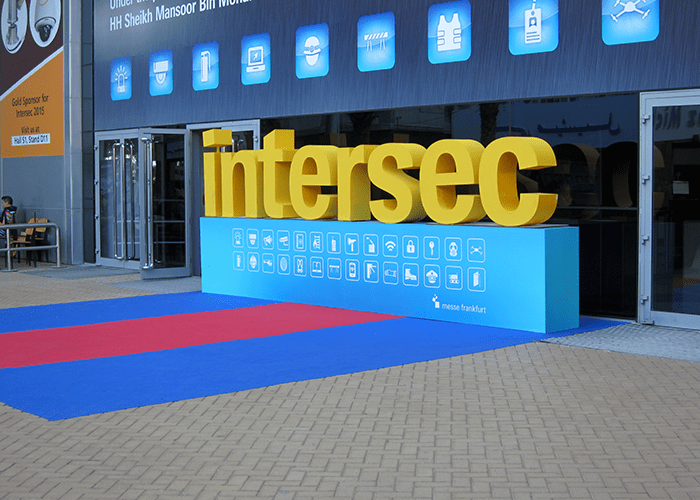 Organized by Messe Frankfurt, the 21st edition of Intersec, which concluded its three-day run on 22nd January 2019 at the Dubai International Convention and Exhibition Centre, attracted over 35,000 visitors from 126 countries seems like a run away success.
With over 1,200 exhibitors from 54 countries, six show sections and 15 country pavilions, Intersec witnessed a 23 per cent increase in the number of visitors, as compared to its previous year edition. "Our engagement or participation at Intersec goes back to the first Intersec that happened. So, we have seen this, as a platform, evolve over a period of time. If we compare it to 2018, I think it was more software focused this year, where it was more about security and surveillance. It is a good thing that people are stressing more on what to do with the data that they are capturing, rather than what is the best way of capturing that data," said Khwaja Saifuddin, Senior Sales Director, Western Digital Corporation Middle East.
This year, the Fire and Rescue formed the largest section, followed by Commercial Security, Safety and Health, Information Security, Homeland Security and Policing and Physical and Perimeter Security. "The need for security is not going away any time soon. Intersec serves as a really good meeting point for the industry to come and learn about what's new and also meet and interact with new partners and educate them on what we have that's new," expressed Craig Sandness, Vice President and MD, Secure Issuance Solutions, HID Global.
Intersec is supported by the Dubai Police, Dubai Police Academy, Dubai Civil Defence, the Security Industry Regulatory Agency (SIRA), and the Dubai Municipality.  A further 35 international government partners, trade associations, and non-profit institutions also participated this year.
Some of the key features of this year's Intersec included, live outdoor demonstrations, a drone zone, and the new Future Security Summit.   "It's our 12th year here at Intersec. We believe that it is one of the biggest trade shows in the Middle East and it gives us a great opportunity to meetup with our partners and users. So, we are extremely happy to be a part of this global meet-up and with the response we have received at the event this year," said Martine Billmann, Marketing Manager MEA, Genetec.
Returning to Intersec after a short interval, Adeel Alvi, Director of Security Systems and Maintenance, SecuTronic, said, "Our company have been participating in Intersec since 2015, after which we took a short gap. This year we are participating because of our recent joint venture. So, it is almost like we are relaunching the company at Intersec, from a Dubai perspective. Mostly, Intersec is a platform for manufacturers, where customers can see, feel and touch the products. But there aren't a lot of solutions and services company participating. So we believe this sets us apart from the rest, in turn leading to an increased interest in our booth."
"A lot of exhibitors used Intersec 2019 to not only announce important strategic business partnerships, but to launch their latest products for the global marketplace.  The visitor response has certainly been the most pleasing aspect of the show this year and with the Dubai Expo 2020 coming up, we expect the 22nd edition of Intersec in 2020 to be even more successful," said Andreas Rex, Intersec's show Director.
According to analysts 6Wresearch, the regional market for physical and perimeter security, commercial and information security, fire protection, and drones, is currently estimated to be worth US$14.5 billion, with this estimated to grow to be worth US$31 billion in 2024.