Honeywell and Etisalat Misr to power Egypt's new capital
Honeywell and Etisalat Misr, have announced a partnership to deliver city management services for citizens at Egypt's New Administrative Capital during an official ceremony at Intersec 2020.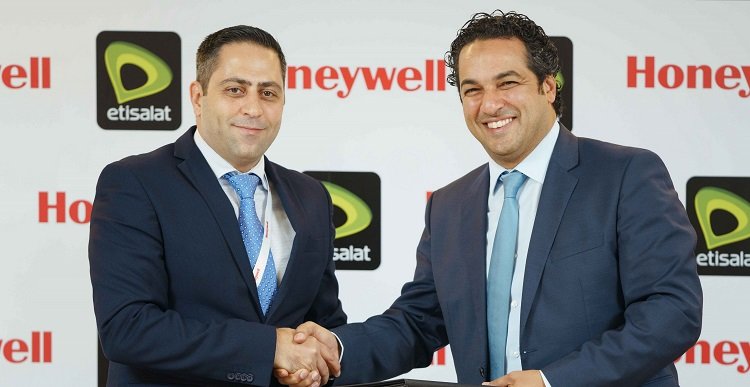 Honeywell will deploy advanced Internet of Things (IoT) software and hardware solutions for the new City Operations Center (COC) as part of Phase 1 of the project. Honeywell will provide the IoT platform underpinning the central COC platform that will enable data analytics, a city-wide management dashboard, smart city services citizen engagement portal and mobile application capabilities. This will support administrative functions and deliver smart city services for citizens, as well as public and private sector entities, in the new capital.
"Leading Egypt's most ambitious development project to date, ACUD is committed to leveraging innovation as well as services to deliver a smart city based on the principles of safety, security, productivity and sustainability. We are glad to be building on our existing relationship with Honeywell through this collaboration and are confident this takes us one step closer to achieving our vision," said His Excellency General Eng. Ahmed Zaki Abdeen, Chairman, Administrative Capital for Urban Development.
"At Honeywell, we are proud to be at the forefront of developing smart city infrastructures around the world, and Egypt's New Administrative Capital is an example of global excellence in action", said George Bou Mitri, vice president and general manager for Honeywell Building Technologies in the Middle East, Turkey and Africa. "This project will redefine smart living in line with the national economic development objectives outlined by Egypt Vision 2030. The partnership with Etisalat will deliver innovative, connected technologies to improve the safety, security, and energy efficiency for the new capital, unlocking long-term benefits to its populations."
The company will also provide advanced management systems for smart parking and smart utility services for electricity, water and gas. This will include street lighting, smart metering, smart grid monitoring services and integration with smart digital signage management, billing and financials systems. In addition, the technology deployed will include Honeywell's latest cyber-proof services.
"We are proud of this collaboration as it demonstrates Etisalat's leadership in the Egyptian market and our ability to support strategic national projects. It represents a path towards the overall development of the Egyptian economy and is in line with our strategy to provide integrated solutions and services across the telecommunications sector," said Hazem Metwally, CEO of Etisalat Misr.