Hikvision, recently announced the release of its new DarkFighterX camera, an 4MP Network IR PTZ Camera (DS-2DF9C435IH-DLW), doubling the resolution of the previous model for even more clarity in dark places.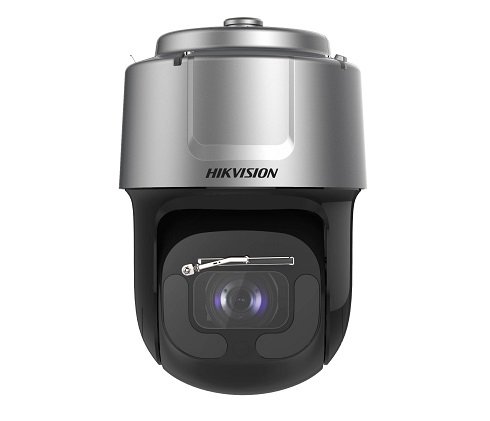 Hikvision launched the DarkFighter technology in 2017 and the company said it was inspired from the way human eyes work. It uses one lens to capture the colour of objects, and another captures light details in particular. The camera then combines two images together to create one image with both colour and clarity. Now the technology has moved on, with a higher resolution, smarter event detection and a clear enough image to enable to enable facial recognition in the future.
The new DarkFighterX camera employs 1/1.8" sensors to raise resolution to 4 megapixels. This 'beyond-HD' image carries twice the amount of information as 2 MP models. The camera can also deliver full colour images at light levels down to 0.0005 Lux. This also means that, in the future, facial recognition could be possible, even in dim light, thanks to powerful imaging ability and beyond-HD resolution.
To detect suspected events effectively, intelligent cameras armed with Deep Learning technology, can now offer more than ever before. Since smart event detection has become prevalent throughout security systems – such as intrusion detection and line crossing detection – it is essential to make sure that cameras receive more details before triggering an automatic response. And all of the information depends on how many pixels the image can provide, therefore the more pixels the better.
The zoom on the new DarkFighterX camera has increased to 35x. This means the new camera is able to identify a one-metre-long object at 260 metres at a resolution of 250 pixels – enough to observe the object clearly. It has an optical zoom of 16x.
The camera has been equipped with an auto wiper to guarantee a better image on rainy days. This function is secured by a rain-detecting sensor on the head of the surface. The DarkFighterX series cameras come into their own in exterior dimly-lit environments that need 24/7 full-colour footage, such as streets, rivers, forests, roads, railways, ports, squares and parks.
"We know that night time surveillance can be a real challenge for security professionals, especially in large outside areas", says Peter Guan, EU Channel Sales and Marketing Manager at Hikvision. "We have further developed our DarkFighterX series to include a more powerful camera to support them in their 'fight against the darkness'."