Dortronics interlock controller protects the sterile environments
Dortronics Systems, announced that its 48900 PLC interlock Controller is a highly effective and cost-efficient solution to properly sequence and, help maintain sterile operating conditions in interlocked areas with up to 9 doors.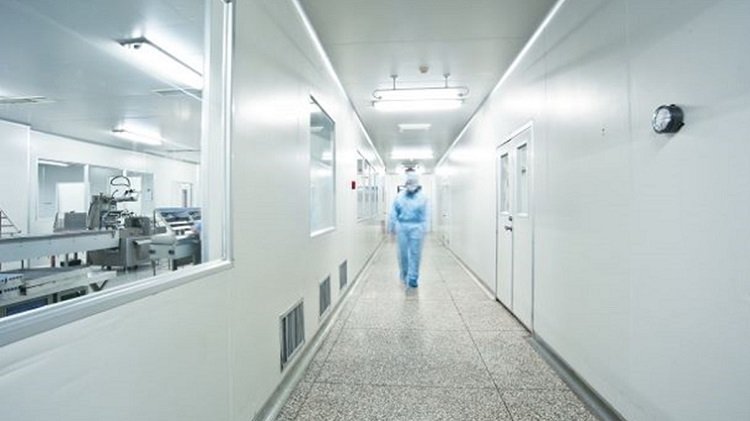 The 48900 series is a fully integrated single-board access control solution that provides installers with complete control of all operating and configuration options without challenging and complex software or programming. The simplicity and flexibility of this door solution makes it a perfect option for Cleanrooms and Biolabs. When the 48900 Series PLC interlock Controller is integrated with a combination of electronic locks, waterproof wash-down switches, and LED indicators, facilities are able to maintain sterile operating conditions within protected areas.
Utilizing the 48900 Series ensures that sterile conditions and room air pressure are maintained in cleanrooms and biolabs by precisely controlling when and how the interlocked doors will open. This solution is a field-configurable system that will also accommodate traffic lights, door alarms, automatic door openers and include timing sequences to accommodate various procedural requirements.
"The basic premise to establishing and sustaining a cleanroom is to prevent foreign substances and influences such as dust, humidity, and airborne particulates from contaminating the contents or processes taking place within the  space," explained Dortronics' National Sales Manager Bryan Sanderford. "Integrating our 48900 products into pharmaceutical, research, and specialty production facilities where cleanrooms are critical to daily business operations, is an important step in protecting staff, data and product".
Implementing Dortronics' 48900 Interlock Controller can be a foundational part of standard operating facilities procedures regarding the use of PPE to protect both personnel and the cleanroom environment. The 48900 Series PLC interlock Controller was designed to answer demand for a door interlock solution and is a cost-effective option for controlling the physical entry and egress points to cleanrooms and biolabs that need to be environmentally controlled.  All access control systems integrate with the 48900 series controllers when required. The request for access input utilizes a dry contact. Each door has a dry contact output to mirror door status back to an access control panel or remote console to monitor door status.
The 48900 controller can be paired with a 4-, 6- or 10-Amp UL 294 power supply that can provide power to operate maglocks, electric strikes and traffic lights. It includes a Fire Alarm connection for emergency egress. The controller is also available without the power supply & enclosure for connection to an existing 12-24VDC power source.