NETGEAR Armor protects smart home devices
Netgear announced the availability of a new service, NETGEAR Armor powered by Bitdefender, designed to provide comprehensive network security for any device connected via a NETGEAR router. It is now available for the Nighthawk AC2300 Smart WiFi router (R7000P) and the Nighthawk AC1900 Smart WiFi Dual Band Gigabit Router (R6900P) via a firmware update and subscription.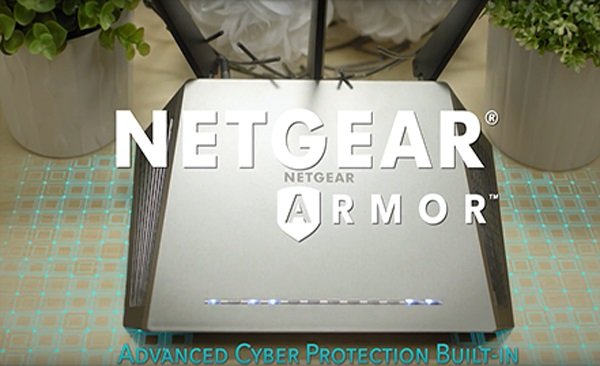 Today our homes are now filled with numerous smart devices that are connected to the network to provide advanced features and remote access. With the introduction of Internet of Things (IoT) devices, such as smart thermostats, TVs, garage door openers, refrigerators, light bulbs and more, there are now several gateways of access to one's network. Many of these devices are not equipped to provide the proper protection against online intruders who may have malicious intent. With this new reality of having a more connected world, today's home networks are more vulnerable than they have ever been. Households will need to start taking the measures and safeguards that were previously only the purview of businesses in the enterprise space.
NETGEAR Armor powered by Bitdefender provides the ideal solution to block all of these ever-increasing cyber-attacks. Running directly on the NETGEAR router itself, NETGEAR Armor actively detects and protects devices from cyber threats such as viruses, malware, spyware, ransomware, phishing, and even those pesky botnets, by blocking any attempts to access websites, URL's or IP addresses that could steal your information or identity. With the Nighthawk App, you will receive instant notifications when malicious threats are detected.
At no extra charge, customers who subscribe to NETGEAR Armor can also install Bitdefender Total Security software on any Windows, MacOS, iOS and Android device. The software provides additional local protection such as the ability to remotely locate and wipe your device from the Armor portal.
NETGEAR helps our customers empower themselves and protect their network, data, and families from those with malicious intent, even when they are not on their home network.