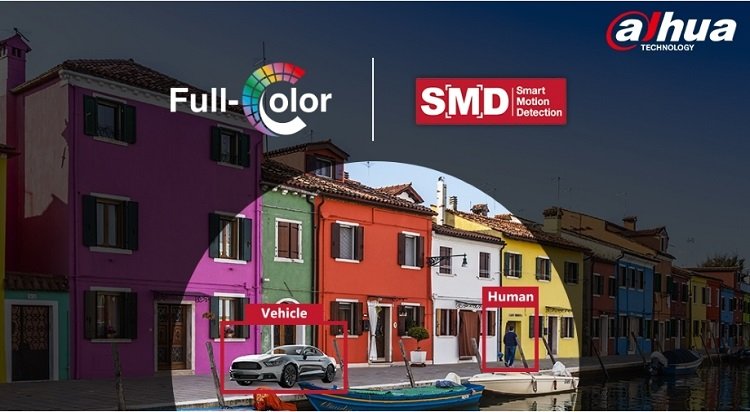 Dahua Technology, introduces Full-color to Smart Motion Detection (SMD) that is capable of identifying humans and vehicles in full color even in extremely low light environment. It effectively filters false alarms while retaining more useful details that can be easily cross checked though its built-in AI.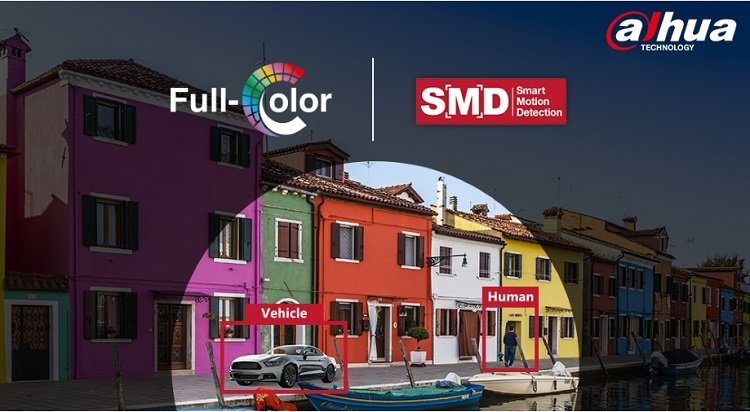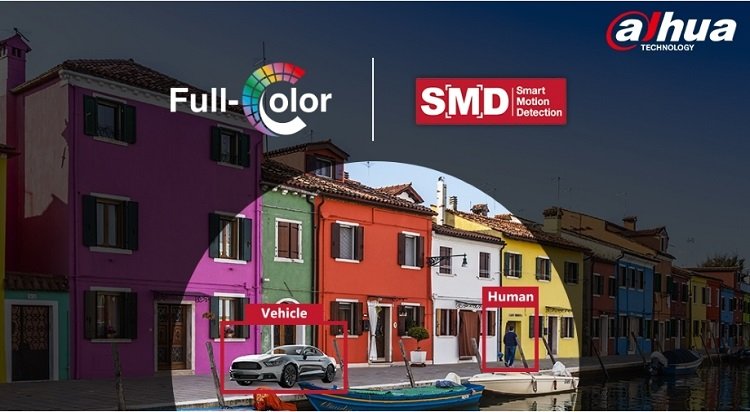 The company offers two series of Full-color cameras –LED series and Non IR series – that both adopt large aperture lens that collect higher amount of absorbed light and present a more vivid and colorful image under dark environment.
Cameras of LED series are equipped with warm light that serves as a supplementary light in dark environment. The warm light also serves another purpose – to deter intruders – that can significantly reduce crimes in places like dark alleys or parks at night.
Cameras of Non IR series have no complementary light device and do not emit light like infrared cameras at night, which means it will not interfere with ongoing activities or contribute to light pollution in the environment. Also, it prevents reflections on rainy days and attraction of small insects, making it an ideal silent security guard in dim places like stores, parking lots and casinos.
SMD can easily process the visual information collected by Full-color cameras. Boasting an enhanced accuracy thanks to Full-color technology, Dahua SMD can effectively filter false alarms triggered by irrelevant objects, such as pets, insects, leaves, branches, raindrops, lights, etc., focusing only on real threats – human and vehicle.
With advanced AI algorithms, SMD also supports quick target search from recorded videos by extracting and classifying humans and vehicles from massive video data. Users can easily trace and analyze past records using specific features such as certain colors of human and vehicle, saving huge amount of time and labor on event retrieval.
In addition, another advantage of this solution is its Alarm Visualization function, which is the capability of SMD to show clearly whether there is a human or vehicle intruding the property. Supported by real-time visual evidence, it is unlikely for users to miss or misperceive the real cause of the event.