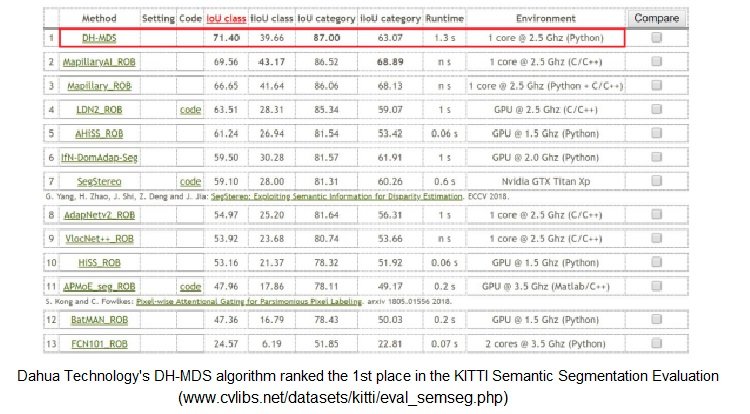 Dahua Technology recently took the 1st place in the KITTI Semantic Segmentation Evaluation and broke the world record based on its image semantic segmentation technology of deep learning algorithm, surpassing other top-notch AI companies and leading academic research institutions, which marks the leading position of Dahua Technology in the field of semantic segmentation.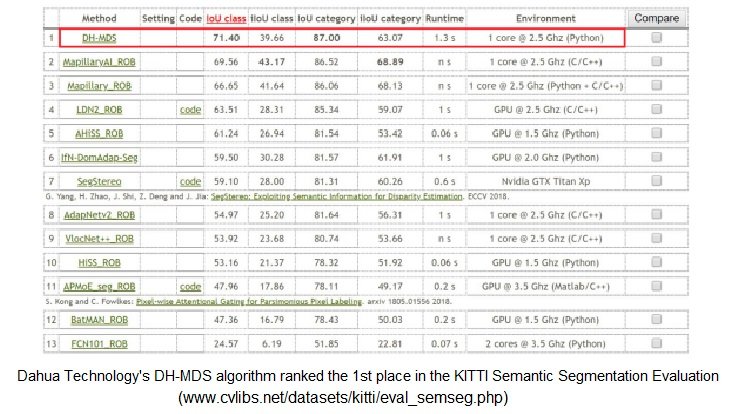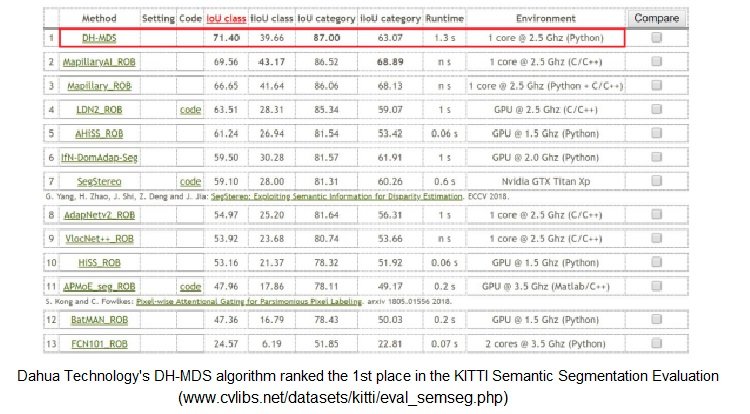 Dahua Technology has established large-scale computing centers and data centers for algorithm training, focusing on the research and commercialization of multiple algorithms domains, and has formed its core competitiveness.
In 2017, Dahua Technology achieved the first place in the field of Scene Flow, Optical Flow as well as Text Recognition Detection respectively. In 2018, Dahua Technology won the first place in the 2D Vehicle Object Detection Evaluation, MOT Tracking, and Pedestrian Re-identification. In the early 2019, Dahua Technology won the first place in the international competition of Case Segmentation Evaluation. This time in the field of Semantic Segmentation Algorithm, Dahua Technology once again made new breakthroughs.