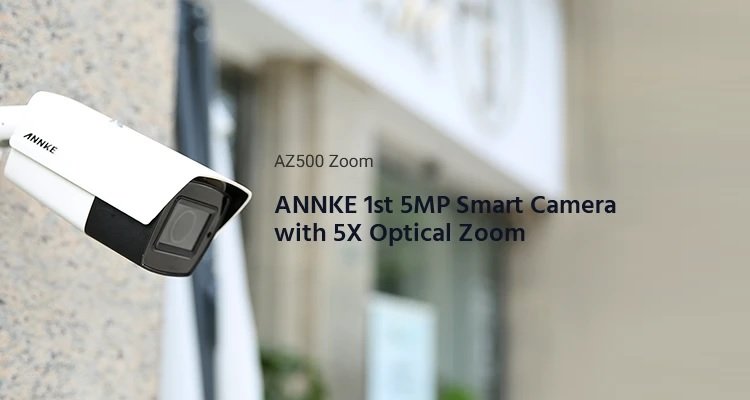 ANNKE launches its first optical zoom security camera, AZ500 Zoom providing one of the most advanced smart security solutions to identify faraway objects. Common optical zoom security cameras for home and business use only support 4X or lower optical zoom. AZ500 Zoom, on the other hand, outsmarts others with its 5X optical zoom, enabling users to zoom in to identify further objects clearly or zoom out for a wide viewing angle.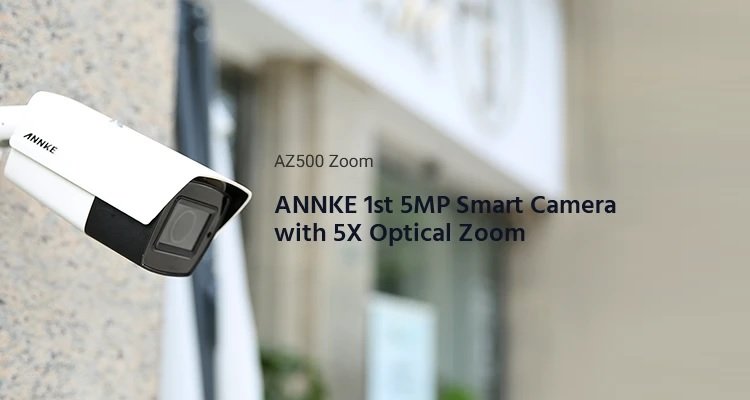 The CCTV security camera goes beyond with its latest 5MP OmniVision imaging sensor, which is able to capture the clearest 5MP Super HD images day and night. The world's #1 EXIR 2.0 night vision tech delivers the sharpest images in almost complete darkness, making this camera one of the most versatile smart security solutions.
Equipped with the IP67 waterproof rating, the security camera is perfect for every scenario use. Users can place the camera for their homes, businesses, warehouses, or just anywhere. The security camera's housing, made from the best ABS materials – provided by SABIC, second largest public company in the Middle East & Saudi Arabia, delivers fast dissipation and hot/cold & scratch resistance, and suits any customer' installation environments.
This wired analog security camera works with ANNKE DVRs and third-party digital video recorders for 24/7 live view and recording.