Altronix reveals solutions for powering access control devices at ISC East
Altronix, the recognized leader in power and data transmission products for the professional security industry, announced that it has successfully featured its new Tango1B, PoE Driven Power Supply/Charger with Lithium Iron Phosphate Battery Backup at the recently concluded ISC East.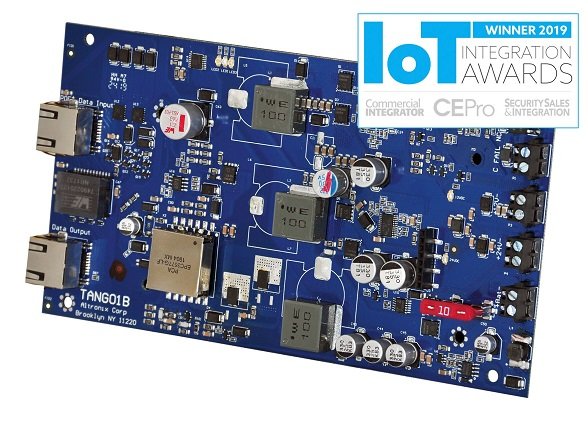 This game-changing power solution significantly reduces the overall costs to deploy access control and security devices by eliminating the need for a licensed electrician. 12VDC or 24VDC devices can be powered simultaneously via 802.3bt PoE input, providing tremendous savings!
"Our new Tango series further capitalizes on the inherent benefits of utilizing PoE to efficiently power access control and further reduce the overhead associated with conventional access control deployment," said Alan Forman, President, Altronix Corporation. "With Tango, a technician can have an access or security system cost-effectively powered in seconds flat."
Tango1B is powered by any 802.3bt 4PPoE power source (such as Altronix NetWay BT Series Midspan/Injectors), harnessing the new IEEE standard to deliver 12VDC and 24VDC simultaneously. With 75W available, the flexibility to power an entire 8-door access control system with 4PPoE is a reality. This includes powering the access control panels, locks, readers and ancillary devices, while providing a battery charging circuit with a single Cat5E or higher cable. Tango is uniquely designed to be stacked with compatible Altronix access power controllers and distribution boards, utilizing a single footprint.