Konica Minolta launches new MOBOTIX 7 solution platform
Konica Minolta announced the launch of the MOBOTIX 7 smart solution platform and the M73 IoT camera that uses it. The latest generation of video cameras offers a whole new set of functions plus application solutions based on deep learning, opening up new possibilities far beyond traditional video security. The M73 comes with more than 15 apps integrated into its camera software, which can be used to optimise business processes in practically any industry.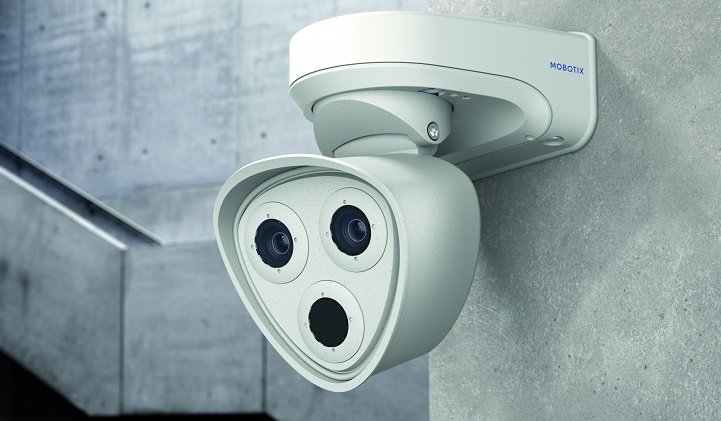 Shintaro Inoue, Senior Manager Video Solution Service, Konica Minolta Business Solutions Europe said "MOBOTIX 7 is the by far powerful and decentralised and secure modular IoT video system based on "Made in Germany" and Deep Learning modules, jointly developed with Konica Minolta. With the MOBOTIX 7 platform and its new range of intelligent apps we will revolutionise numerous IoT processes for our customers."
By combining image sensors and environmental sensors with AI-based analytics, industrial enterprises can increase their production efficiency and improve preventive maintenance or fire prevention measures. For transport applications, the integrated facial recognition, traffic monitoring and object recognition capabilities ensure that drivers are immediately aware of hazards, thus improving road safety for drivers, passengers and other road users.
The new MOBOTIX M73 IoT camera features high-octane processor technology, meaning it easily provides the latest state of the art in camera performance, such as 4K resolution at 30 fps or 120 dB WDR (Wide Dynamic Range). In keeping with current demands, the camera is also highly energy efficient: despite a total power consumption of less than 25 watts (PoE+), each M73 is a complete video system that features 8-GB DVR as standard — so no additional servers or storage devices are required.
The pre-installed apps come with a 30-day free trial, after which users can purchase a license for each app as required. Only high-quality professional market and partner solutions are integrated, all of which have been tested and certified by MOBOTIX as meeting the highest standards in terms of quality and cyber security.
This opens up countless applications for use — for example, one of the MOBOTIX camera apps can detect when a building is in danger of becoming overcrowded. In this case, the camera immediately and automatically triggers a diversion for any further persons wishing to enter the building, thus reliably preventing accidents and panic. There are no limits to the applications the camera can be used for, and the solution platform is particularly suitable for sectors such as building engineering, energy, civil engineering, industry and production, public services, retail, healthcare, and education.
The examples given above show that intelligent video monitoring means much more than simply recording footage and analysing it. Together with MOBOTIX, Konica Minolta aims to develop a multitude of other solutions based on artificial intelligence to help predict events and facilitate the early introduction of effective countermeasures aimed at protecting the environment, buildings, systems, people or animals. The MOBOTIX 7 and M73 provide apps with functions such as the ability to recognise faces, characteristics, age, mood or sex, as well as specialised custom solutions.
"MOBOTIX 7 meets the requirements of a wide range of industries, including transport, retail, industry and public services, as well as fire prevention," says Shintaro Inoue, adding: "The MOBOTIX systems had to have the highest level of cybersecurity in order to be released on the market in accordance with global standards such as ONVIF."