Milestone Systems is all set to host its annual industry event in the Americas, EMEA and APAC regions inviting partners, customers and influencers to explore how disrupting innovation and blending human and machine intelligence is rapidly pushing the limits of the video technology industry.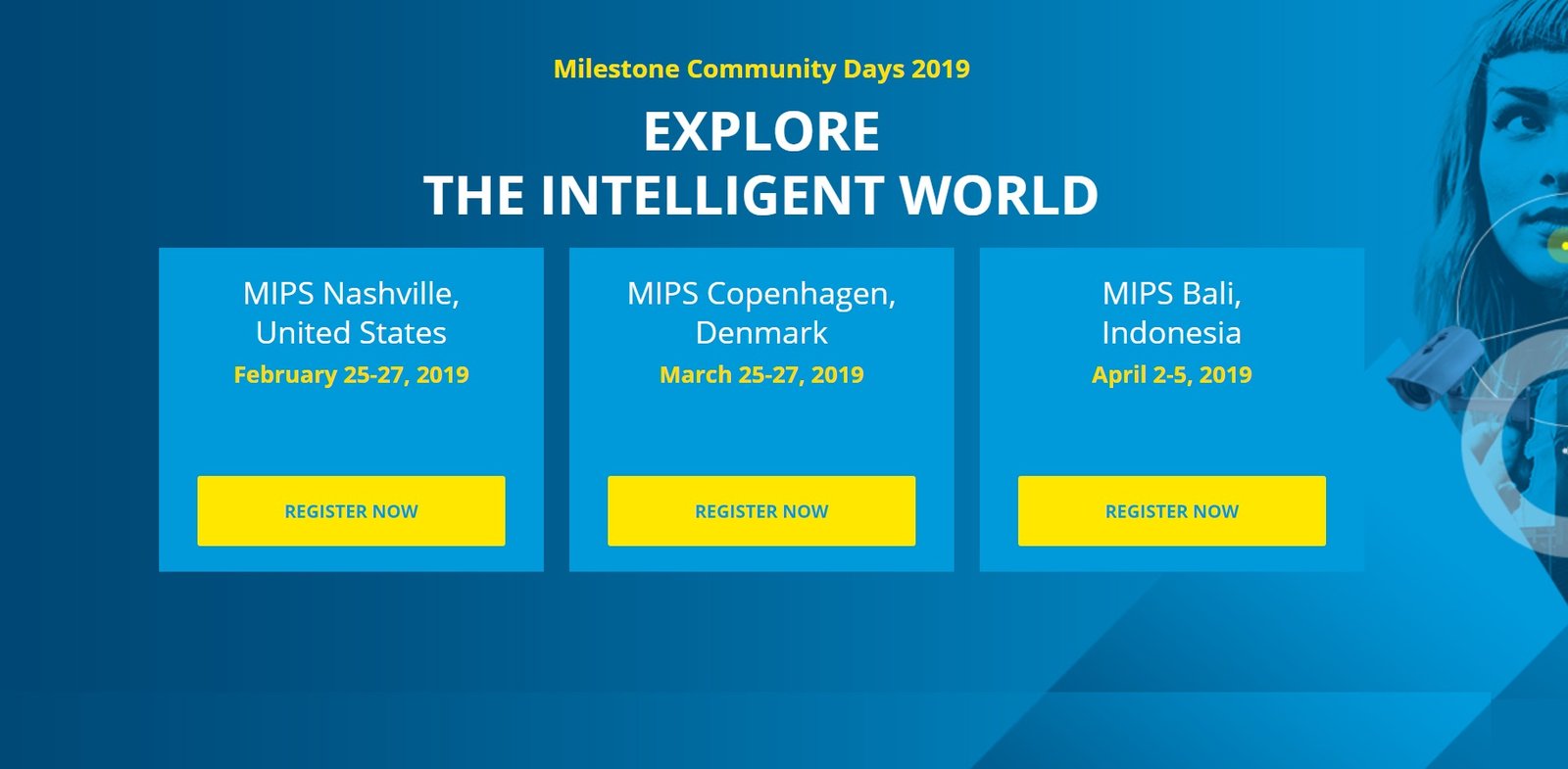 During MIPS 2019, the company will also launch its new, global digital platform, Milestone Marketplace, which will dramatically increase the availability of community-created software applications, hardware, and services that integrators and installers use when designing intelligent customer solutions. Milestone Systems has high expectations to the network effect of its platform business model:
"Milestone Systems has had an open platform-approach since day one, enabling us and our partners to reach customers and scale the services and products we, as an industry, offer. But we can do so much more by innovating together and building intelligent solutions on aggregated data that is already available. Milestone Systems, as an orchestrator of the video technology platform, is making it easier to access, combine and integrate video solutions and add value to customers," says Kenneth Hune Petersen, Chief Sales & Marketing Officer at Milestone Systems.
One of the technological innovations presented at MIPS 2019 is a new search framework, which will provide a coherent search experience for Smart Client operators. It enables operators to find video recordings and to extend search functionality using new data sources and customized visualization and easily retrieve metadata such as object type, size or color from video recordings. It provides one single place to search and discover video recordings, while making the recordings actionable for fast decision-making across a range of rich third-party applications.
The company will share the new updates for XProtect video management software, performance improvements, security, privacy protection, encryption of data and other new functionalities. It will also provide an overview of new additions to the MIP SDK (Milestone Integration Platform Software Development Kit used by community partners to build or extend functionality).
"We are very excited about MIPS 2019 and continuing our quest to explore the intelligent world. As a true market leader, our open platform enables our community of partners to pursue new opportunities in the market and create even better and more intelligent solutions," says Petersen.