Siemens announced the completion of the first phase of upgrading the operational control and monitoring systems for Cairo's landmark Azhar Tunnel, the first urban road tunnel in Africa. The 2.8-kilometer tunnel was built as an underground roadway to give commuters additional access into the city, connecting the areas of east of Cairo to the city center and historic places, while reducing traffic congestion.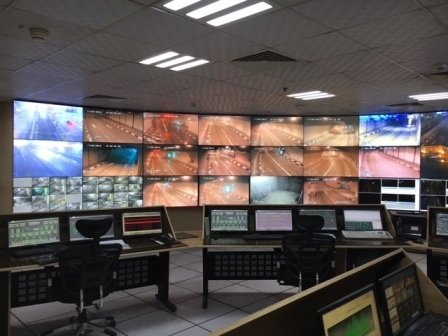 Digital technologies from Siemens will ensure safe and efficient transit of vehicles through the tunnel. For the route's central section, control room and selected stations, the technologies will provide integrated station management; line management; information systems as well as the SCADA systems to ensure the tunnel's availability. The control systems will provide 24/7 monitoring capabilities, analyzing real-time data to assess conditions in the tunnel and deciding on actions to optimize traffic flow, taking into account safety aspects.
"As the existing infrastructure faces greater demand in Cairo, the government is expanding infrastructure projects to ease traffic and enhance safety of the commuters," said Tamer Nour, Senior Executive Vice President, Process Industries, Drives and Digital Factories for Siemens in Egypt. "We are very pleased to be selected for this historical infrastructure project. Our solutions will help the tunnel's operators optimize data and existing infrastructure to make journeys safer, more efficient and with lower environmental impact."
Tunnel control, fire detection, lightening, monitoring,  and ventilation are just some of the main functions provided by Siemens solutions. Tunnel equipment and systems were designed to withstand heavy traffic, peaking at 40,000 vehicles a day. Built below Cairo's old city, the tunnel also features various technologies to protect users and structures in the event of fire.