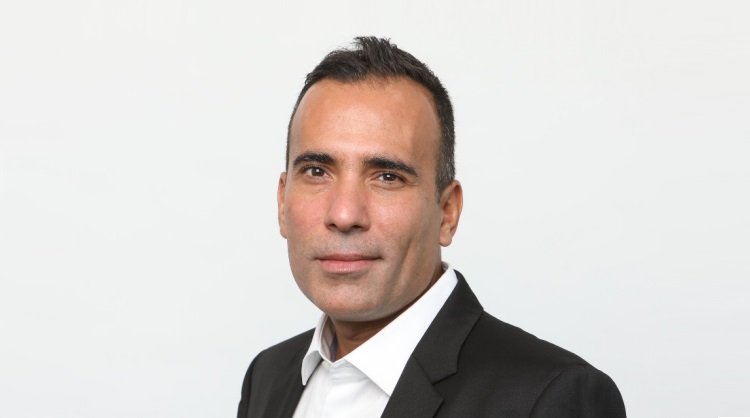 Secure Land Communications at Airbus looking to expand its presence
In conversation with SNS Mideast, Selim Bouri, Vice-President and Head of Middle East, Africa and Asia Pacific for Secure Land Communications at Airbus shares his views about the latest technology and market trends shaping up company's fortunes since COVID-19 hit the Middle East.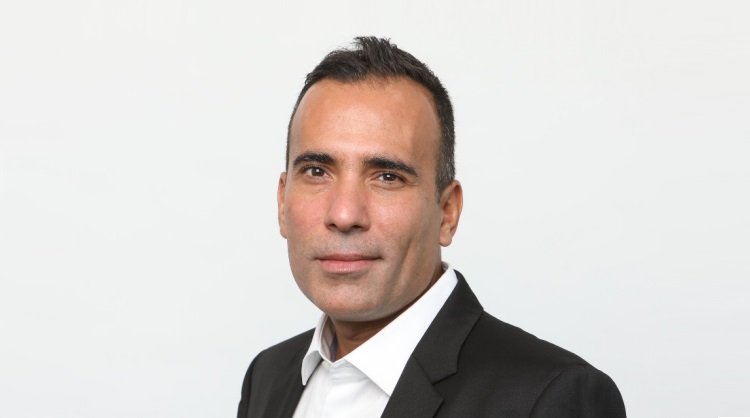 How would you describe the safety and security industry in the region? 
The extremely dynamic security and safety market in the Middle East is destined for double-digit growth over the next four years, especially with the introduction of new technologies and applications linked to artificial intelligence (AI), cybersecurity and secured collaborative solutions.
Led by the Kingdom of Saudi Arabia and the UAE, multiple countries in the region have now been making rapid strides in their efforts to upgrade their infrastructure and secure their critical systems and institutions. Middle Eastern governments and security agencies are pioneers in the use of advanced technologies, especially when it comes to e-governance, smart cities, public safety, and innovative health monitoring and transportation solutions.
The way COVID-19 shook the world has made everyone wary of the aftermath. To counter the pandemic's impact, regional governments along with the private sector are on the lookout for improving their technologies to better protect people, businesses, critical assets and borders.
I believe that the regional digitalization strategies will increase the need for solid partners that can support key global evolutions. Our ambition is to continue to be present and work hand in hand with our customers to address these challenges.
What is trending in the world of safety and security?
Overall, the accelerated digitalization of society, which is led either by government or business entities, is a major trend in this Covid-19 pandemic. This is evidenced by the increasing integration of AI and big data into everyday life, making our world hyper connected. Safety and security must follow and secure this evolution.
A key element that we have seen growing exponentially is the need for seamless and secure communication that has become a quintessential part of society.
The industry has seen a rapid growth of a myriad of multimedia platforms such as video streaming, online calling, and connectivity in general over the web.
Amid these circumstances, Airbus' communication and collaboration platform Tactilon Agnet, a mission-critical solution based on 3GPP standards, is swiftly being adopted, especially by the public safety organizations. There is now a paradigm shift towards solutions that are capable of providing secure individual or group video, voice, data, and multimedia messaging services along with location mapping and emergency call features.
With these salient features becoming a part of the communication must-haves, Tactilon Agnet is the key link with the control room. The collaboration platform also acts as a core system that links and integrates technology and app capabilities, making them available both in the control room and on the field.
Recently, the use of third-party apps in operational efficiency has become the norm for public safety. Indeed, on top of all the benefits brought by Tactilon Agnet, Airbus offers – through its dedicated SmarTWISP program – an array of Airbus-certified apps, ranging from facial recognition and ID database consultation to license plate identification and the use of sensors, among others.
Safeguarding us from the perils of this pandemic, the first responders, both from private and government organizations, including police and healthcare officials, have highly benefitted from such a reliable communication technology and infrastructure.
Some of our solutions have proven to be highly potent during this crisis. Notably, the Tactilon Agnet collaboration platform as well as our Tactilon Dabat, a smartphone and a Tetra terminal in-one device, ensure secure collaboration through their video, text, voice data and location tracking and reporting services.
Tactilon Agnet has been responsible for building a bridge that is secure, efficient, and reliable, providing one-on-one or team communication between Tetra radios and smartphones at the touch of a button.
With these measures in place, organizations have experienced the might of operational efficiency and team coordination. They have successfully reduced their response time, which has supported them in their mission to safeguard citizens and society.
What has been the impact of COVID 19 on your business and how is the demand for your products and solutions in the Middle East?
The priority of Airbus' Secure Land Communications during this pandemic has been to support the front liners in their daily tasks. Keeping in mind the unprecedented challenges, we continue to liaise with new leads and forge formidable partnerships in line with our short-term and long-term business goals.
Appending to the pandemic part, Airbus' Secure Land Communications program unit stays determined to provide crucial support to public and private entities involved in combatting COVID-19.
From the very beginning, we have been fully active in providing critical resilient communication solutions and round-the-clock support to our healthcare personnel, police forces, and other front-line heroes who continue to perform their duties to protect public safety and fight COVID-19.
While the demand has been strong on public safety and health support fronts, it has been more challenging on the transportation and event management industries. This pushed us to be more innovative, and we saw an opportunity to introduce a new set of solutions to support some strategic events under new paradigms. We are particularly proud of the work done to support some events such as the Formula 1 Grand Prix in Bahrain and, more recently, the Hajj season in Saudi Arabia.
What are your key markets in the Middle East?
We consider all the markets in the region as key for us and the regional security sector as a whole. Our solutions support cross-country critical communication, enabling us to help ensure regional security and collaboration.
Today, we are proud to work virtually in every country in the Middle East.
Which products from your product portfolio drive your business in the region?
Our key focus area is to provide solutions essential to the day-to-day work of first responders. In addition to our advanced Tetra and Hybrid 4G/5G networks and terminals, the product portfolio that drives our business in the region includes:
Tactilon Agnet: This solution is all about secure group collaboration. It brings professional communications to your smart devices and offers you the possibility of bringing radio and smart device users to the same groups. Hence, smart device users become part of the professional world – voice, data, video and location services are all available with the reliability and security that professional users expect.
Tactilon Agnet scales flexibly, from simple push-to-talk (PTT) to an extensive group collaboration solution that takes advantage of smart device capabilities in a secure and controlled way. It offers a full variety of different communication methods, from instant PTT to video and location sharing, and it gives you tools to manage users and groups professionally.
Tactilon Agnet meets the needs of public safety organizations as well as transport, utility and industry users. Staff and data necessary to an operation can be easily and securely reached, even when using different devices and technologies.
The unique Tactillon Agnet is today considered the gateway towards the digital portfolio of Airbus, allowing the integration of customers' professional environment into the advanced solution offered by Airbus Connected Intelligence portfolio. This portfolio includes intelligence, imagery, critical infrastructure protection, and aircraft and airport management solutions, to name a few.
Tactilon Dabat: This is a hybrid terminal combining the best of Tetra and LTE in one device. In short, it is a secure smartphone that includes a Tetra Radio. The Tactilon Dabat includes the Dabat Hybrid Roaming, a pioneering development solution that allows a user to seamlessly switch between Tetra and LTE networks for extended periods. This feature extends and secures Tetra network coverage thanks to an automatic switchover feature that allows it to switch to the LTE network when Tetra coverage is sparse.
A salient feature of the Tactilon Agnet and the Tactilon Dabat is that they are 5G-ready technologies that help organizations and agencies embrace the future of critical-communication technologies in a smooth, safe, and reliable manner without compromising the security, reliability, and quality of their communication. Owing to its Hybrid Roaming feature, Tactilon Dabat particularly allows users to communicate efficiently and seamlessly switch between Tetra or LTE network services, according to availability.
Secure communication is a critical consideration for professional organizations today. Tetra systems from Airbus achieve first-class security at all levels throughout the network. This is achieved through the strict authentication of the radios used in the network and encrypted communication, which uses frequently changing encryption keys.
Furthermore, in Tetra systems, unauthorized access to the network and eavesdropping on communication can be prevented. In places where network coverage is uncertain, radio terminals can connect with each other in direct mode. In direct mode operation (DMO), signals are directly transmitted between the radio terminals with no connection to the radio network itself.
Everus Manpack: A portable LTE tactical bubble embedded with Tactilon Agnet is specially designed for front-line special forces. Light, easy to use, and operational in just a few minutes, the device enables voice and video services with a direct connection to the headquarters, thus helping the crew on the ground to fluidly send and receive important information. Our one-of-a-kind tool also gives the control rooms an overview of the location of different users and teams with its geo-localization features.
We believe that amid the evolving defense market landscape, the development of new technological innovations and solutions is imperative. This should be encouraged to further strengthen the UAE government and law enforcement agencies.
Which industry verticals are important for your business in the Middle East?
Our products and solutions address a wide range of industry verticals. Our core focus is on the public safety, defense, transport, oil and gas, and energy sectors.
The police, security services, paramedics, lifeguards, and airports, among others, consider our communication and collaboration solutions as quintessential for their everyday work.
Today, we are expanding our know-how in terms of security and data protection to private actors through our Tactilon Agnet 500 solution, which operates on off-the-shelf mobiles. It is highly versatile, scalable and, most importantly, secure.
Also, our Tactilon Agnet Portfolio is integrated with the wider Defence portfolio of Airbus. This allows us to extend this solution to Ministries of Defence and Military organisations with the associated level of security, encryption and critical availability.
What is your go-to-market strategy and how is Airbus SLC planning to increase its business in the region?
In the region, the fastest and most efficient strategy to reach our target industry verticals is to work with leading local distributors with an established presence in the country where we intend to operate, but we also work directly with some customers on large-scale projects.
From a solutions viewpoint, we strongly believe that hybrid solutions with multimedia features capable of addressing critical communication needs are the most efficient way to go forward.
The integration of secure communication with professional/critical applications is also becoming a key requirement, and we believe that our Tactilon Agnet platform is the right gateway to the market. Tactilon Agnet adds not only to the critical communication/collaboration component but also to the possibility of access to the wider Airbus Connected Intelligence portfolio.
In addition to strengthening our relations and collaboration with public safety and government agencies, we plan to extend our offering to corporations and critical business entities such as airports and airlines either via our existing channels or through new partnerships with mobile operators.
Our outlook on our Middle Eastern operations remains upbeat since the regional demand and the interest in our solutions are healthy and robust. Our ambition is to extend our presence to Africa by 2022.