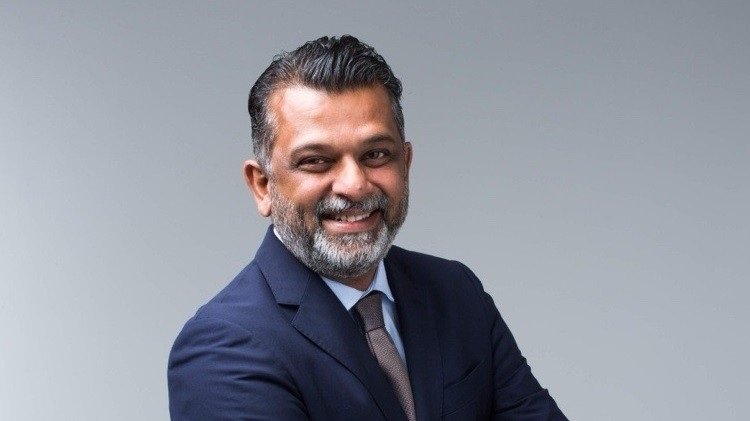 Quantum to showcase products build specifically for surveillance industry
In conversation with Anand Chakravarthi, Director – Strategic Markets, EMEA and South Asia at Quantum about their participation at this year's Intersec and its plan to showcase products specifically designed for surveillance, physical security, and smart buildings.
What does your company do and why is it important for you to be exhibiting at Intersec 2022?
Quantum is a leader in capturing, storing, managing, protecting and enriching video data. By using  latest technology and years of expertise in high-speed video capture, we have designed products build specifically for surveillance, physical security, and smart buildings.
The result is the broadest security infrastructure portfolio available from any single vendor, from cost-effective NVRs, to hyperconverged infrastructure (HCI), to the largest shared storage and archive solutions, to analytics processing. All products are purpose-built for surveillance with the highest performance and density, providing the most cost-effective solutions on the market.
With Intersec being the world's largest tradeshow for security and safety, it's the perfect venue for us to connect with customers and partners, and to demonstrate our leading solutions to organizations seeking best practices and solutions to solve their surveillance and physical security needs of any scope and size.
Which are the major physical security trends influencing the Middle East?
Physical security industry has been witnessing a transformation lately, customers are looking to derive more from the stored video data in getting insights to drive more business intelligence. We have seen a lot of video analytics and AI solutions helping customers with such requirements. This puts an added load on the compute and storage infrastructure, our wide range of offerings and platforms offer the customers the flexibility and scalability to just run such applications but provide them access to stored video data with least impact on performance.
What products or solutions will you be exhibiting at the show?
Quantum will be exhibiting solutions for capturing, storing, managing, archiving and enriching video surveillance data. Smart NVRs to hyperconverged infrastructure to long-term archiving and storage will be on display. With Quantum, customers and partners get the broadest portfolio of purpose-built infrastructure solutions for implementations of any size and scope.
How does your offerings enable organisations to enhance their security preparedness in the new normal?
Quantum provides organizations with solutions that are purpose-built for video surveillance and physical security. This means that Quantum solutions are highly resilient, high preforming and scalable. Customers cannot afford to lose video data in new normal, and having an infrastructure, which ensures video data is retained, accessible and protected means they are prepared for any incident that may arise in today's world.
What does your company hope to achieve at the end of the show?
With our recent acquisitions, Quantum has been able to enhance its portfolio of video surveillance offerings. Now with expanded portfolio, Quantum intends to be a major player and Intersec is an ideal platform for us to share this message with our customers and channel partners.
Why message would you like to give to the show visitors and why they should visit your stand?
Quantum with its broadest range of solutions caters to almost every segment and vertical. Our solutions and technologies are unique for being the only true HCI technology provider in the industry, which provides the visitors at the show a chance to discuss how HCI provides the benefits at scale and ease of use and deployment.
Where can visitors find you at Intersec 2022? (booth no and hall no)
This Intersec, we have aligned with our distributor, Mobius and visitors can find us located at Mobius booth in Hall S1 – Stand D19.