Nedap's long-range RFID portfolio comply with latest OSDP standard
Nedap announced the up gradation and and compatibility of its long-range RFID reader portfolio for automatic vehicle identification with V.2.1.7 of the Open Supervised Device Protocol (OSDP) standard.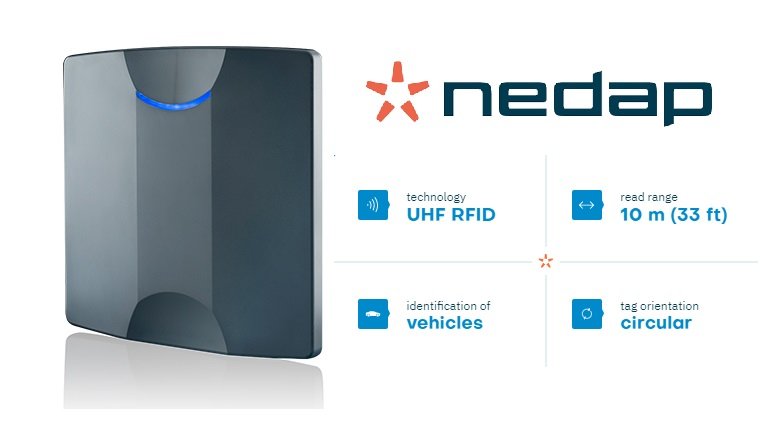 This upgrade supports the interoperability of our reader portfolio with a growing number of access control and security products. Over the last few years, an increasing number of access control panel manufacturers is supporting OSDP technology and this upgrade enables seamless integration supported by a highly secured communication standard. Nedap will make OSDP V2.1.7 available for both its TRANSIT and uPASS long-range RFID product line.
Open Supervised Device Protocol (OSDP) standard
OSDP has been developed by the Security Industry Association (SIA). According to the SIA, OSDP offers high security and advanced functionalities. The protocol enables bi-directional and encrypted communication based on Secure Channel Protocol (SCP).
In addition, for example, OSDP enables monitoring wiring to protect against attack threats. Due to the fact that OSDP is offering secure and bi-directional communication between the reader and third party controller platform, the OSDP upgrade enables security professionals to simplify secured vehicle access.
Automatic Vehicle Identification specialist
Nedap is specialized in advanced solutions for Automatic Vehicle Identification for over the past decades. A unique portfolio is developed by Nedap full with high performance long-range RFID and License Plate Recognition systems. Nedap has been at the forefront of simplifying secure vehicle access for decades, while keeping the high accuracy in mind.
Security and Parking professionals have been able to improve their operations by benefitting from the latest automatic vehicle identification solutions, by choosing Nedap technology.