Bosch Building Technologies will showcase its latest security, safety and communications products at Intersec 2020 that is to be held from 19th to 21th January 2020 in Dubai.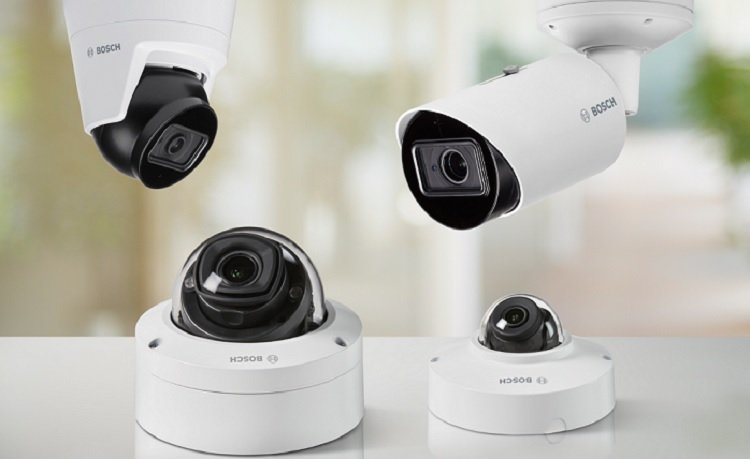 Hakan Ozyigit, Regional Director of Security Systems & Building Technologies, Robert Bosch Middle East FZE said "It is important for innovation to leap forward and diversify within technology and service offering to successfully meet the demands of the ever-evolving security and functional needs of buildings. Building management systems will need to be able to easily integrate new technologies by streamlining processes and adopting open standards. They will need to be easily adaptable to suit changing security, safety and building automation requirements".
The products that will be on showcase at booth SA-C26 in Saeed Arena, Trade Centre include but are not limited to the following;
IP 3000i cameras
With built-in essential video analytics as standard, the all-new range of IP 3000i cameras portfolio will be available in micro dome, mini dome, bullet and turret options with resolutions of up to 5 MP for both indoor and outdoor use.
MIC IP 7100i camera
Bosch has developed its MIC IP family of extremely rugged moving cameras that are built to perform in practically any environment, including function at -40ºC to +65ºC. The housing of the new 7100i has been enhanced with a ruggedized, corrosion-resistant design that makes it perfectly suited for challenging applications where cameras are exposed to extreme conditions.
With Camera Trainer, a machine learning functionality, MIC IP cameras can recognize user-specific target objects, to alert operators of unusual activity. The 4K UHD versions also provide extreme high-resolution for mission critical applications such as city surveillance and congested highways.
AVENAR fire alarm panel
The AVENAR panel is a safety management system providing fire detection and smart evacuation. It integrates also into third party building management systems. Bosch's new fire alarm panels AVENAR 2000 and 8000 are a solution for small to large sized applications ranging from campus solutions to affiliate networked projects. It is a future-proof solution to support future market requirements and at the same time, it is compatible with the installed base.
AVENAR all-in-one 4000 that combines visual and acoustic alarms has a radio range with up to 120m in buildings with many walls and up to 180m in buildings without obstacles. It offers high connection reliability thanks to meshed topology and dual-band frequency reducing potential maintenance costs.
PRAESENSA Public Address and Voice Alarm System
PRAESENSA offers special features for the highest level of data security and full network link redundancy with smart integration of functions and backup facilities. All components of PRAESENSA are networked, thereby ensuring the highest flexibility and scalability from small centralized to large decentralized systems.
The Bosch OMNEO IP architecture supports Dante audio networking, AES67 and AES70 protocol. The innovative multi-channel amplifier architecture with intelligent power allocation across the amplifier outputs and integrated spare channel significantly improves the effective utilization of available power, regardless of the loudspeaker load in each zone. As a result, fewer amplifiers are needed, saving up to 50 percent on space, energy and backup battery power and leading to a very competitive cost of ownership.
IP-based DICENTIS Conference System
Bosch has expanded the DICENTIS family with the DICENTIS Interpreter desk. By interviewing expert interpreters and technicians worldwide, the desk has been optimized for the real-life needs of interpreters. The state-of-the-art IP technology provides the highest flexibility and enables smooth third-party integration into a future-proof solution.