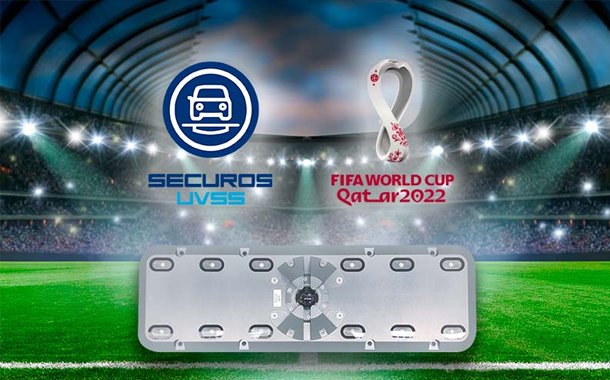 ISS (Intelligent Security Systems), a global provider of video intelligence and data awareness solutions, has announced that its SecurOS UVSS, Under Vehicle Surveillance System solution was deployed to protect stadiums and other venues throughout Qatar that are hosting matches and events as part of the 2022 FIFA World Cup.
In partnership with the Supreme Committee for Delivery & Legacy, Qatar-based systems integrator Gulf Networks Security Solutions and a large, on-site technical team, ISS installed 40 UVSS units at vehicle checkpoints for the eight World Cup stadiums in and around Doha along with three logistics areas and a fan zone to safeguard visitors and make the screening process safer, faster and more efficient.
"I would like to thank the whole ISS team for this collective achievement. Every member of our team offered their own valuable input and I am amazed at what all of us have achieved," said Sanjay Phatak, Managing Director for the Middle East at ISS
The UVSS units, which are portable and can be easily installed and dismantled with minimal damage to roadways, enable security personnel to scan the undercarriage of vehicles for foreign objects, such as explosives or contraband, in as little as three seconds, thereby eliminating the need for time-consuming, manual searches. Powered by NVIDA GPUs, the units can also be connected to ISS's industry-leading license plate recognition (LPR) technology to keep track of vehicles entering and leaving the venues.
"Having ISS fingerprints on an epic event like the FIFA World Cup, which is being hosted in the Middle East for the first time, makes us extremely proud. I want to a give huge shout out to the over 350 ISS team members around the globe that, in one way or another, contributed to the success of this project that made the event safer for fans from around the world," states Aluisio Figueiredo, ISS CEO
Additional features, such as visual and magnetic suspicion maps as well as sliding zoom and 3D magnifying glass – all of which are unique to the SecurOS UVSS offering – enable users to quickly find any potential threats that might be lurking underneath a vehicle.
"We are very proud of being the preferred partner for 2022 FIFA World Cup for the provision of UVSS. After few months of hard work and sleepless nights, the project was very successfully implemented with zero deficiencies." says Osama al Zarba, ISS Qatar Country Manager.