Dallmeier electronic, a leading manufacturer of video security systems and the design agency Imago Design have together received the iF DESIGN AWARD 2021. The prize was awarded to the latest generation of the "Panomera S" camera series, which was unveiled in late 2020.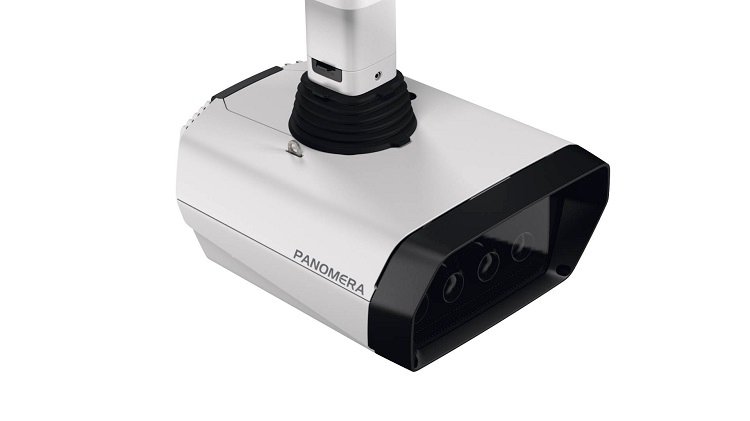 Repeating the achievement of last year, when the "Panomera W" camera series won an iF DESIGN AWARD, the multifocal sensor system won the decision of a 98-member, independent and international jury of experts in the category "Product".
Like its predecessors, the latest generation of the patented Panomera multifocal sensor systems continue the consistently uniform design language of the Dallmeier camera systems. Precisely defined design elements such as radiuses, proportions, colours and surfaces are replicated throughout all the company's camera models. Thus, working together with six-time iF DESIGN AWARD winner Imago Design,
Dallmeier has become the first manufacturer of B2B video security equipment to successfully establish a uniform design language for surveillance cameras. Whether in the Safe City sector, at the airport or sports stadium, in industrial or logistics applications: The Panomera S-Series blends unobtrusively into a wide range of architectonic surroundings, and projects a uniform, aesthetically self-contained overall image in conjunction with other Dallmeier camera models as well.
"Besides a design that is unrivalled in the video security industry, our partners and customers who decide on the newest generation of the Panomera S camera series also benefit from the integrated "Mountera" mounting system. All Panomera models are equipped with the uniform "Quick-Lock" system, which makes them compatible with all mounting options – for the wall, ceiling, mast and edge storage. Even "stacking" of S and W-Series, that is to say the combination of area / distance and 360° panoramic view is possible. Throughout the process, only a single tool is needed to carry out all assembly steps, which saves still more time.", explains Thomas Reisinger, Chief Technical Officer (CTO) at Dallmeier electronic.
"System continuity like this was unknown in our industry until now, and it has already succeeded in persuading many users and the jurors of the iF DESIGN AWARD. Apart from the high "fun factor" during installation, it also yields tangible cost advantages through a significantly shorter implementation time," said Reisinger.