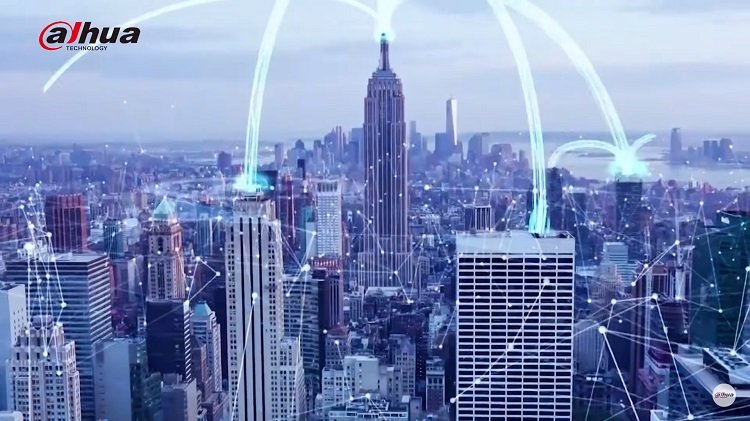 Dahua launches new products for intelligent building
Dahua Technology launched its latest range of intelligent building products in an online video streaming with the theme "Intelligent Access, Convenient Life".
The online launch attracted industry representatives and experts from all over the world to witness Dahua Technology's latest series of smart access control and video intercom products. It also allowed them to have an in-depth discussion of the future development trends in the field of intelligent building.
Face Recognition Access Control & Time Attendance Terminal
Dahua Technology's fourth-generation Face Recognition Access Control & Time Attendance Terminal are available in both horizontal (three models) and vertical (two models) designs, offering face recognition and fingerprint recognition for different access control and time attendance needs.
Equipped with 4.3″ capacitive touch screen and binocular camera, the vertical model supports up to 6,000 face image capacity. "The recognition takes only 0.3 seconds, enabling uninterrupted rapid passage. More importantly, it can also detect real human targets, making it impossible to deceive it using photos or videos.
Featuring a small-sized design, both products support wall-mounted installation, and provide two different angle installation methods based on the general height of people. In order to meet the needs of different customers, these devices can also be installed on desktops in reception areas, enabling quick time attendance and access for employees.
Fingerprint Access Control Terminal
The latest Fingerprint Access Control Terminal from Dahua Technology combines access control and time attendance functions, with a capacity to record up to 3,000 fingerprints. It supports Wi-Fi connection and OSDP. Users can manage the device in three ways – through its touchscreen display, a mobile phone, or via PC Web, allowing flexible and convenient operation and management.
In his subsequent demonstration, the Product Manager introduced the newly released Wi-Fi Villa Kit, 7-inch Android Indoor Monitor, and PoE Kit for smart home security.
Wi-Fi Villa Kit
This kit offers a new door station, a 7-inch indoor monitor with high-resolution screen, power supply and all related accessories. The entire system is Wi-Fi enabled and users only need to supply power to the device, eliminating wiring hassle and making it ideal for villa users.
7-inch Android Indoor Monitor
With a simple and exquisite design, the 7-inch Android Indoor Monitor is available in two colors: black and white. The user interface of the device combines traditional Android and smart home styles, enabling a smooth operation. Compared with many Android 5.1 products, our Android V8.1 product supports separate management of specific users, which is more secure for user privacy. In addition to wired connection, the device also supports Wi-Fi connection.
PoE Kit
This highly cost-effective PoE Kit includes a door station with rain-proof eaves, a 7-inch high-resolution screen with home-style design, as well as a PoE switch. The built-in 8 GB SD memory card supports massive storage. Both door station and indoor monitor support PoE power supply, eliminating the need for additional power adapters. The latest configuration program allows easy and convenient deployment. Users can independently complete the entire installation process in just 2-3 minutes
Building facilities are an essential part of our work and daily life. In the intelligence era, people demand intelligent access and convenient life, and that's what Dahua Technology is devoted to – to bring more highly competitive and smart products to customers and users, enabling a safer society and smarter living.