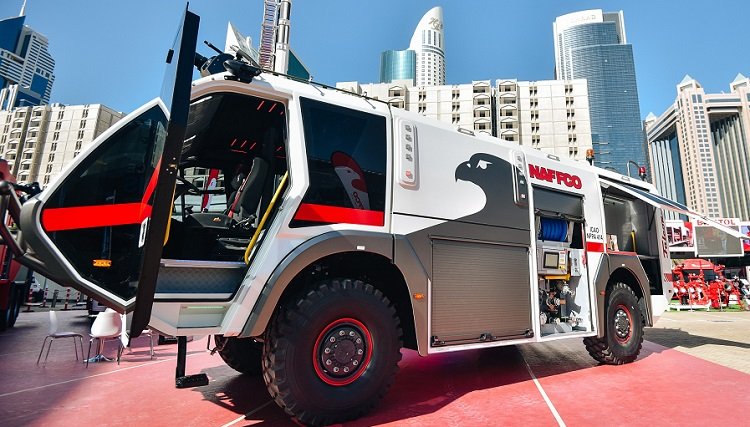 The 2020 edition of the largest security, safety and fire protection trade show in the Middle East region, Intersec wrapped up on today, following a three-day run which has brought the latest products and services for the industry under the spotlight.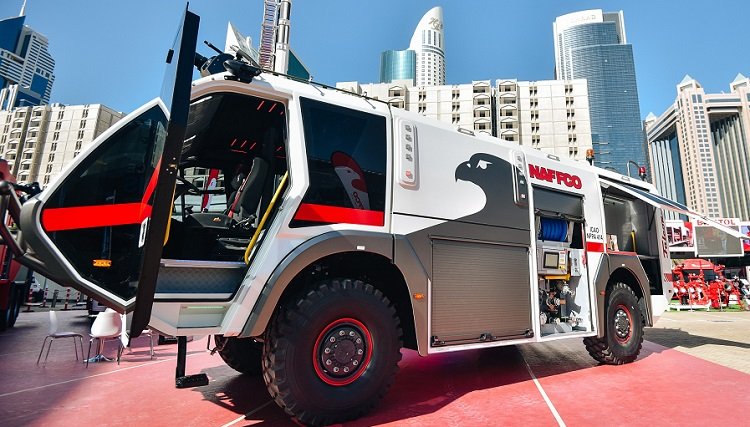 NAFFCO, a Middle East manufacturer of firefighting solutions, and one of the show's founding sponsors, turn attention on the future, with a range of high-tech specialised vehicles and products designed to combat fires. Taking centre-stage was the Falcon-8, an 8×8 drive vehicle, with separate water and foams tanks vehicle built for fighting fires in airports.
Elsewhere, FLAIM Systems showcased its all-new virtual reality (VR) technology designed to train firefighters. The FLAIM Trainer provides an immersive experience which is enhanced by the use of real equipment and a haptic feedback system, enabling trainees to plug into a multitude of life-like firefighting scenarios.
Technology was front and centre on the show floor with an array of industry leaders giving live demonstrations of the latest solutions to enhance safety and security, including EJADAH, STREIT Group and rosenbauer showcased the latest advancements in technology used to asses and combat fire and safety risks.
With Unmanned Aerial Vehicle (UAV) technology poised to play a greater role in security, Intersec's 'Drone Zone' provided a dedicated exhibition space for sector manufacturers such as AEE, with its MACH 4 UAV System, shining light on the latest products designed for surveillance, safety and control.
Intersec, held under the patronage of His Highness Sheikh Mansoor bin Mohammed bin Rashid Al Maktoum, is supported by Dubai Police, Dubai Police Academy, Dubai Civil Defence, the Security Industry Regulatory Agency (SIRA), and Dubai Municipality.
The event will return from 24-26 January in 2021.