Calipsa and Immix have announced the launch of a new integration for customers in the EMEA region. The new integration will allow Immix customers to add Calipsa's False Alarm Filtering technology to their cameras directly via Immix CS and its new AI Link feature.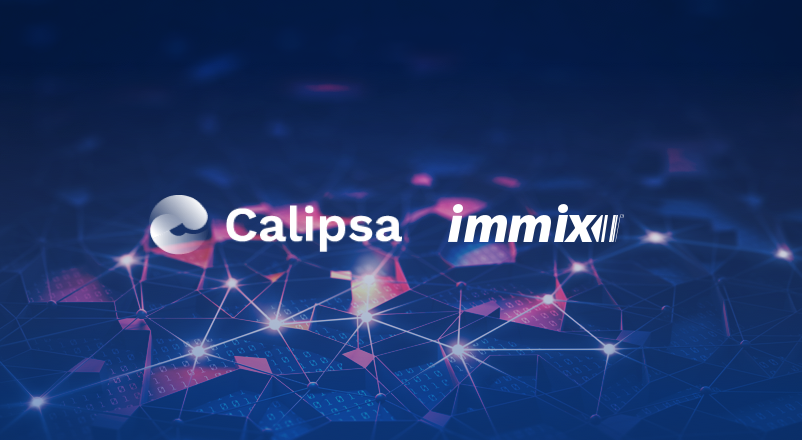 The new integration will be initially made available for customers in the UK and Europe, paves the way for improved usability by streamlining the way the two technologies work together. Users will no longer need to use both platforms to manage their cameras, and can enjoy the benefits of Calipsa's False Alarm Filtering via their Immix CS account.
For existing customers of both Immix and Calipsa, the integration will lead to significant savings in both time and resources as users will now have the option to instantly enable Calipsa analytics on any new or existing device. In addition to improving the operational efficiency for existing Calipsa customers using Immix, the integration will give all Immix CS central monitoring station customers the opportunity to easily access Calipsa's cutting-edge False Alarm Filtering Filtering analytics.
As Calipsa has been proven to reduce false alarms by over 90%, Immix customers who implement the solution will significantly reduce the time spent reviewing nuisance alarms. As a result, there will be more time to review genuine alerts, quicker response times to incidents and a more efficient monitoring operation.
"We are excited to be working with Calipsa to bring this new and unique functionality to the market," said Chris Brown, Immix CEO. "AI Verification enables video-based monitoring centres to realise significant cost savings while eliminating the "noise" from video monitoring. This is a quick and easy way for monitoring centres to raise their margins and be more effective while only having to focus on true, actionable events. We have found that we share with Calipsa, not only a core value, but a responsibility to serve the industry through this innovative solution to the overwhelming false and nuisance alarm issue that currently plagues the video monitoring world."
Calipsa's CEO, Rashid Khan adds, "We are delighted to have solidified our partnership with Immix to bring this exciting platform integration to the market. The streamlined solution will not only save our existing customers a significant amount of time and money, but it will also open up the benefits of our False Alarm Filtering technology to an increased number of central alarm monitoring stations. It is great to be working with a partner who shares our core values and beliefs, and we are looking forward to collaborating with the Immix team to help provide the highest level of security solution for our clients".
The integration will be made available on the Immix CS platform on 5th May 2020 for customers in the EMEA region.
For more information attend an joint webinar on May 5 at 3pm BST. The webinar is open to anyone in the EMEA region. Register for the webinar here.