Building business driven solutions for a digital future
Safety & Security ME speaks with Alaa Elshimy, Managing Director & Vice President, Huawei Enterprise ME about the convergence of commercial security with cyber security and the company's lans for the region.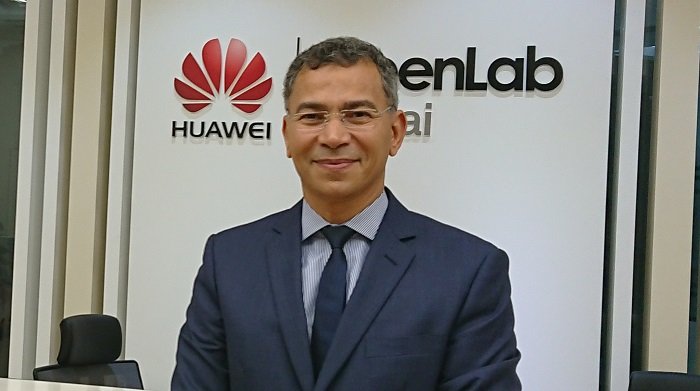 As a global organization, where do you stand in this market and how would you assess the surveillance market landscape in the region?
The construction and transformation of cities in Middle East to Smart Cities requires a comprehensive protection system as well. Safety is one of most important pillars of a smart city, and we need a system which can sense behaviours that threaten public safety in real time, record the entire process of an incident and generate alarms in a timely manner.
All these help to deter criminals before an incident, assist emergency response during an incident, and provide clues for solving cases after an incident. At present, the traditional video surveillance system is faced with many problems, for example, low image definition, difficult video backhaul and locating, and easy information leakage.
In addition, accelerated urbanization in our region has set higher requirements for video surveillance, its transmission and storage as well as platform compatibility. Therefore, at Huawei we do not look at video surveillance in isolation rather we are working on helping governments and cities in a more comprehensive way and we call it Safe City solution.
Huawei's Safe City Solution provides comprehensive on-site information with visual command, cross-regional resource sharing, and intelligent analysis functions for 360-degree security protection. We are building a complete ecosystem around it and together with industry partners, Huawei's Safe City Solution offers cutting-edge end-to-end security with ubiquitous network access, a convergent command centre, video surveillance cloud and mobile policing.
Give us an overview about your geographical spread in the region, and which are your key markets both in terms of countries and industry verticals?
Middle East for us is 13 countries, this means GCC including Saudi Arabia, Yemen, Iraq, Pakistan, Afghanistan and Levant. The biggest focus countries are Saudi and UAE. We claim that we have the biggest number of offices and professionals across the Middle East, making us the biggest ICT player in this part of the world.
The key industry focused verticals are:
Government public safety solutions including safe and smart cities. We have number of references globally and locally. Like Lahore safe city, YANBU safe city and many others.
The second biggest focus for us in Oil and Gas and we have decent number of references in the region including the biggest names like ARAMCO and ADNOC.
We are also very strong in Utilities industry providing smart grid and AMI solutions for our customers and having references with the biggest players in the region, like SEC Dawiyat.
What kind of investments is the company making to expand its market share in the region?
For Huawei, people are the biggest element to deliver the right solutions, services and sales. Hence we have heavily invested in thousands of Huawei professionals across the region to support our customers.
Another priority is our ecosystem including our channel partners, distributors and ISVs. More than 2000 Huawei partners across the Middle East, together with us look after our customers in order to jointly grow the business. We have further invested in a number of joint innovation centres with our partners to bring value to the regional market.
One of the five Open Labs across the globe is situated in Dubai where we showcase some of the vertical business solutions.
What new products and technologies are you planning to bring to the region?
Cloud business is growing and public cloud being adopted at a fast pace. However, managing hybrid cloud is a difficult task for customers. So, Huawei is bringing the latest release of FusionCloud to the market which will help our customers to simplify and accelerate hybrid cloud deployment.
Huawei is also working very closely with Microsoft to accelerate the deployment of Azure Stack by providing the best platform to run Azure based on the latest server technology. AI, deep learning, machine learning and HPC applications will drive the need for a different server platform. Huawei latest server innovation is G-Server that are GPU-based servers uniquely positioned to support such workloads.
Storage market is shifting toward All-Flash array. Huawei announced the All Flash array "Dorado" which provides extremely high performance (by using NMVe disk technology) and reduce footprint, power and cooling using a higher DeDup and compression ratio.
In such a competitive market how do you differentiate yourself from the competition and what are the key advantages that you offer?
The first and most important thing is that we call ourselves the only ICT player in the market. With digital transformation of Industry 4.0, it is not only about the IT cloud, server, storage and networking, it is also about connectivity. This means devices need to have an intelligent solution that can sense the data, collect, store, transmit and process it to take smart business decisions. Hence the key building blocks here from an infrastructure point view are the devices, the transmission, connectivity and cloud, in addition to intelligent applications like AI and big data analytics. In this regard we have the most comprehensive solution portfolio in the industry.
We partner with our partner ecosystem to build business driven solutions, pre-test and integrate them to bring more value to our customers. We also have different business models to provide the best convenient commercial engagement model to our customers and partners.
Our customers, in turn, benefit by getting the best return on investment (ROI) and total cost of ownership (TCO) in the industry. Further, having the largest presence in the regional ICT industry allows us to be closer to the customer and provide them with the best services.
Which are the key factors that are driving your growth in the region?
The three key elements that are driving our growth in the region are:
Different governments in the region have clear visions for 2020, 2030 and 2022 and others, with complete clarity to transform the way citizens live in the Middle East today. Hence, there are a number of safe city, smart city and transformation solution projects, government services, education and healthcare which are fuelling the need for Huawei's solutions.
Second area is oil and gas where we see the requirement for more and more digital transformation and consolidation projects to increase efficiency and safety, and reduce cost.
The third area is Utilities where we see a big move to smart grid, AMI and sustainable energy.
All of the above are driving the biggest growth in the region and we see biggest potential in the market.
With technology transcending and converging commercial security with cyber security, how would you envision the future and what kind of new opportunities can it present?
This is right, commercial security and cybersecurity were earlier two totally isolated subjects, but in last few years we see convergence taking place between the two domains. We knew this was the inevitable future and so we started discussing this early. This is why Huawei is a leading player when it comes to Safe city, which actually is a very good example of commercial security and cyber security working together to make cities safer. Standalone cybersecurity or surveillance is no longer the solution. Having said that, we see lots of opportunities in the Middle East for such all rounded solutions, especially considering the Smart City projects in the region. Lately organizations are realizing the importance of not just securing IT assets, networks and systems but also of using technology to improve physical security.
What kind of growth are you expecting for this line of your business?
Analysts are expecting the market to grow between 3% to 6%, however, we expect that the digital transformation business related technology and solutions (AI, blockchain, IoT, Cloud, digital oil field, smart grid etc.) will grow much faster while the box moving business will decline.
The private and public cloud share of business will continue to grow and maybe reach up to 80% of the total business in the coming 5 years while the box business will continue to decline to represent only 20% of the business by 2023.
We at Huawei have big ambitions to continue to grow three digits year-over-year considering that we are the only ICT player that can provide not only the cloud but also the transmission and devices. These are mandatory building blocks for any digital transformation solution. With our ecosystem of ISV, SI, and common solution providers and distributors, we have the opportunity to continue to enjoy fastest growth in the market.