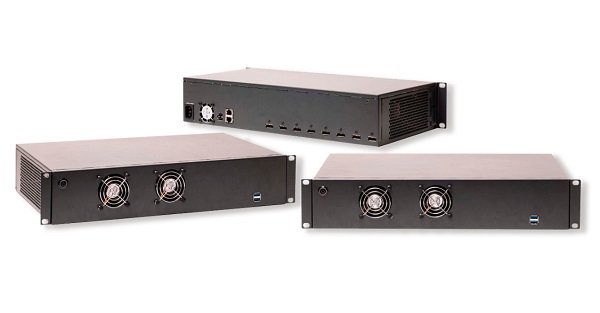 BlueBox and Hanwha Techwin collaborate to provide affordable control room solutions
The partnership between BlueBox Video and Hanwha Techwin has resulted in the integration of Wisenet WAVE Video Management Software (VMS) with professional-grade video wall controllers manufactured by BlueBox provides an affordable control room solution for a wide range of applications including education campuses, hospitality, transport and construction, as well as emergency services.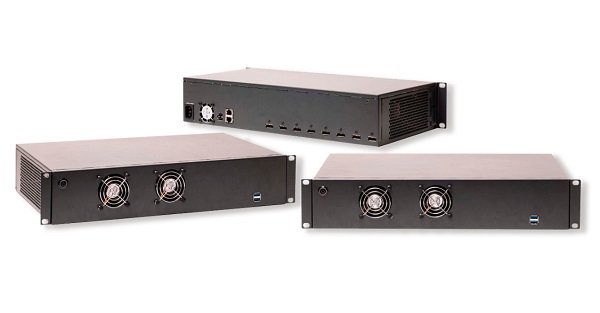 BlueBox Video wall controllers are specifically designed to meet the high-performance demands of a multi-camera video surveillance system. Utilizing low power high-density processing, the controllers can accelerate the decoding of H264, H265, MJPEG and MPEG2 compression releasing traditional CPU methods for any further encoded formats.
With three appliances in the BlueBox range, control rooms have the option to choose video wall configurations in either True and Ultra High Definition output models. Setup is made easy with the help of an installation wizard.
The 2u and 3u rack-mounted form factors minimize appliance footprint, whilst total cost is further reduced through power consumption of around 120 watts.
"After an extensive evaluation of the BlueBox controllers testing process, our product management were able to conclude that we could confidently recommend them to system integrators who are looking to supply control rooms with a robust and affordable video wall solution," said Uri Guterman, Head of Product & Marketing for Hanwha Techwin Europe. "As a result, we have worked closely with the BlueBox technical team to develop a simple Wisenet WAVE accelerated plugin which ensures transparent interaction between our VMS and the video wall controllers."
Richard Lince of BlueBox Video comments, "After 25 years in the video wall industry, we're unaware of a more powerful, affordable and simplified surveillance solution. Through the client WAVE application, operators can directly control video streams, fisheye de-warping parameters and archived video content in real-time across the entire video wall."