Axis Communications announces its return to Intersec 2020 in Dubai and the company will showcase the many dimensions of products, solutions and services across, Critical Infrastructure, Smart & Safe Cities and Retail, new products across IP Audio, Access Control and analytics such as license plate recognition, privacy shield and more.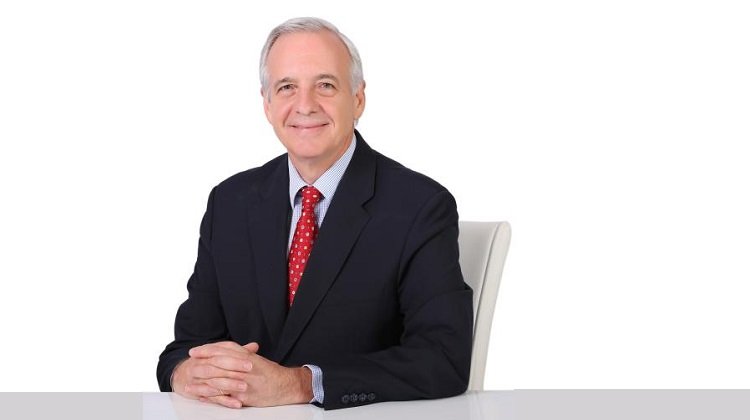 Philippe Kubbinga, Regional Director – Middle East & Africa, "At Axis, we have stayed at the forefront through constant innovation, and investing in our people and our partners. We have an ever-increasing demand for smart products, solutions and services, such as network audio, edge analytics, multi-sensors, data privacy, trends we deem very positive for our industry. We have continued to add new dimensions in our offerings across Smart & Safe Cities, Critical Infrastructure and Retail. At Intersec 2020, we look forward to an in-depth conversation with our ecosystem on the future of security and surveillance, and its constantly adapting landscape and application".
At the stand, visitors can experience solutions focused on:
Critical Infrastructure has experienced the highest growth in the last year, and this is primarily attributed to the growing acceptance of digitalization in this segment. Explosion protected cameras, smart analytics, and partner solutions continue to drive this demand.
Lightfinder technology is geared around providing full-color HD video, even in near darkness. Together with other light-optimizing technologies from Axis, Lightfinder gives you excellent color images even in very low light. So, you'll be able to save energy – and help protect the environment – by keeping the lights off.
AXIS Q6215-LE is a reliable and robust network camera specially designed with high precision pan, tilt and zoom and long-range IR to cover wide and long-distance surveillance. This tough camera can recognize and identify targets in large open areas even in poor light or complete darkness. From harbors and airports to highways, AXIS Q6215-LE is ideal for 24/7, all-weather surveillance.
Axis systems are easy to install, and everything is designed with open IP standards that easily connect with existing IT infrastructure. The solutions adapt to changing needs – starting out with a basic system and can add new possibilities when you want them.
AXIS Camera Application Platform (ACAP) is an open application platform that enables members of Axis Application Development Partner (ADP) Program to develop applications that can be downloaded and installed on Axis network cameras and video encoders.
AXIS Optimizer for Milestone XProtect is a suite of plugins and features that optimize the usability of Axis cameras in XProtect. It offers maximum value to end-users and system integrators by delivering all needed plugins for optimally running Axis devices within XProtect. And helps unlock all the features and capabilities in both Axis device and XProtect, bringing value to system integrators, administrators and operators
AXIS Live Privacy Shield lets you monitor activities without collecting personal data. The analytics software runs directly on Axis cameras – no expensive servers are needed – and it's the only edge-based solution that dependably masks moving people and objects in real-time at up to full frame rate.
Axis will also be joined by its sister companies 2N and Citilog.
2N is a leader in the field of IP intercom and operates in other areas, such as IP audio and IP lift intercom. The company has well-established sales channels through electricians and telecom installers as well as lift manufacturers, which can serve as a complement to Axis present global sales channels. At the same time, 2N will benefit from Axis' strong market position and R&D resources.
Citilog offers intelligent transportation solutions that enable a smarter, safer journey for millions of drivers around the world. Citilog offers a suite of video analytics tools and sensors for transportation monitoring, such as automatic incident detection, traffic data collection, and intersection control. Its products improve road safety, limit risks and help reduce travel time. Axis and Citilog have worked together for several years on both engineering and sales to provide integrated solutions to a number of mutual customers.
Axis Communications will be located at stand S1-I12, Dubai International Convention and Exhibition Centre.