Avigilon launches its cloud platform for video surveillance
Avigilon Corporation, a Motorola Solutions company, announced the launch of Avigilon Blue, its cloud platform for video surveillance in Canada. The Avigilon Blue platform is a secure end-to-end solution that enables security integrators to deliver analytics-driven video surveillance as a service. It features patented self-learning video analytics technology that is compatible with both legacy Avigilon and third-party ONVIF compliant cameras.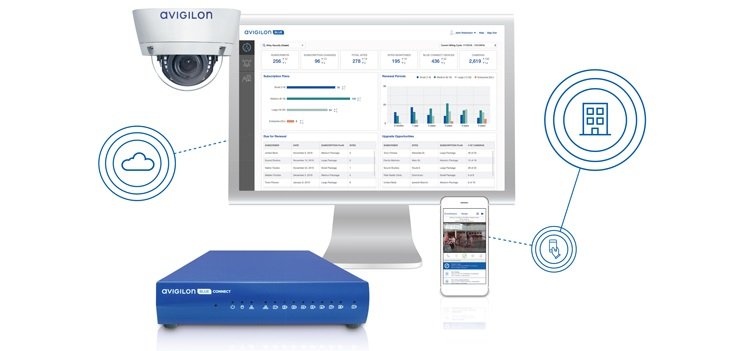 Powerful and easy to use, the platform enables integrators to remotely connect to, manage and service more customer sites with fewer resources. It features alarm notification and subscription dashboards that create a simple and unified view of customer accounts, sites, devices and system health.
"Following a successful launch in the U.S., the Avigilon Blue platform continues to rapidly expand," said James Henderson, Avigilon's President and Chief Operating Officer. "We are excited to bring this cutting-edge solution to our Canadian integrators, helping them create a new recurring revenue business model while offering additional value to their customers."
With analytics-based event detection and notification, the Avigilon Blue platform provides customers the flexibility to self-monitor their sites and leverage professional monitoring services. It features easy and secure access to their video via mobile app or desktop browser, central station software integration, as well as system upgrades and new features that are pushed directly from the cloud.
The Avigilon Blue platform will be available in Canada from December 2018 and will leverage the cloud services that are built, deployed and managed through trusted Microsoft Azure Canadian data centers, offering customers enterprise-grade security that adheres to national policy.