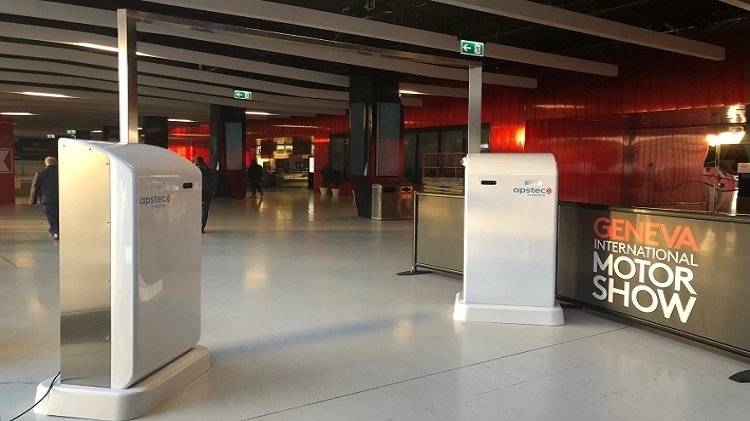 Apstec safeguards Geneva International Motor Show with its Human Security Radar system
Apstec Systems recently announced that its Human Security Radar (HSR) system will be deployed at the Palexpo Exhibition and Congress Centre in Geneva to improve safety and security for the International Motor Show 2019.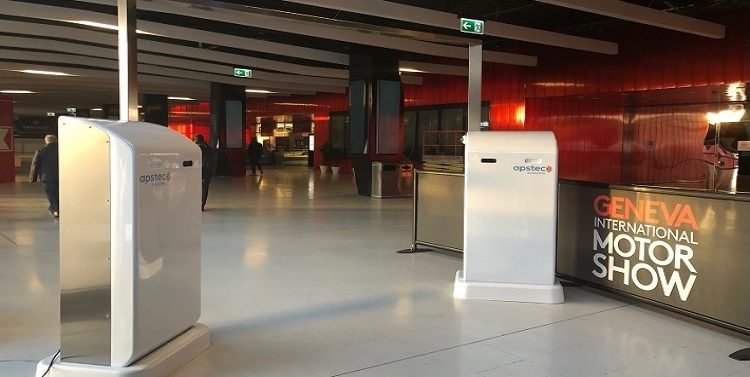 Held over a period of ten days, the Geneva International Motor Show is one of the automotive industry's flagship events and attracts large numbers of visitors every year. The organisers are anticipating up to three-quarters of a million visitors over the duration of this year's event, with capacity reaching 150,000 attendees a day during peak times.
HSR is uniquely well suited to managing this level of throughput and providing a high level of security without causing disruption to the flow of visitors into the venue, or negatively impacting their experience. Two HSR systems will be deployed for the show, each capable of screening up to 10,000 people per hour.
The Palexpo is one of the largest conference centres in Europe, and traditional security checkpoints or manual searches, which scan one individual at a time, are not suited to large venues and public places, leading to queues and delays. HSR was designed to address this challenge, and offers a practical and cost-effective solution to security screening in high footfall scenarios. The first fully automated, real-time mass screening solution, HSR provides seamless security to protect public places from terrorist attacks.
Developed by specialists in the fields of radio physics, electronics and software engineering, the walkthrough system has been built in conjunction with leading authorities and 'end users' in security and counter-terrorism.
HSR screens for mass casualty threats including improvised explosive devices concealed on the body or in body-worn bags, and firearms wherever they are carried, without the need for an operator to inspect suspect materials. It leverages centimeter wave technology, meaning it can discriminate explosives from benign materials, with a high degree of accuracy.
Gregory Labzovsky, CEO at Apstec, said "Until recently, it's been almost impossible to secure public spaces in a simple and cost-effective way, with existing approaches to security screening proving to be impractical, inconvenient and expensive to operate. HSR enables venue owners to close a critical security capability gap without impacting the experience of their patrons. We're delighted to be working with The Geneva International Motor Show to enhance safety for thousands of motoring exhibitors and enthusiasts."