Thales secures new terminal at Muscat Airport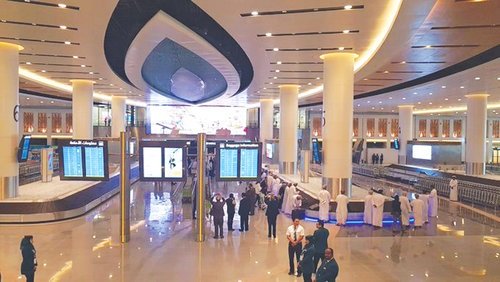 Thales has successfully met the demand for enhanced security for the new terminal at Muscat International Airport in Oman. The state-of-the-art technologies provided by Thales, focused on the Airport Operation Control Centres and include an advanced perimeter intrusion detection system, video surveillance system with video analytics, access control, screening equipment, E-gates, security check points, as well as a full Airport IT suite that manages airport operations supported by an information broker to handle integration and communications between systems.
The infrastructure is complemented by fully redundant data centres, including the server farms and the storage area network, access and backbone network as well as trunked radio systems and network security appliances to ensure high performance, reliability and quality of services.
All systems provided by Thales at Muscat International Airport have gone through a total of 45 operational readiness tests, incorporating over 26,000 participants, successfully meeting and surpassing all expectations and standards.
We are delighted to have partnered with Muscat International Airport to meet the needs for integrated security and operations protocols at the new airport. Through our industry leading solutions, we are ensuring efficient operations and the safety and security of the overall infrastructure as well as that of the passengers. We'd like to thank the Authorities in Oman, the Ministry of Transport and Communication of Oman (MOTC) and Public Authority for Civil Aviation (PACA) as due to our partnership we are able to continue supporting their efforts in the development of major infrastructure projects within the country." said Roger Daix, VP of Thales Middle East