Uniview grabs 6th spot worldwide
Uniview announced that it has been ranked as the 6th largest manufacturer in global video surveillance market with 2.8% market share, according to the 2017 annual report from professional research institute IHS Markit. Whereas it did even better in different product categories, as it ranks fifth in the global network security camera and back-end video surveillance equipment, and fourth in Linux-based recorders.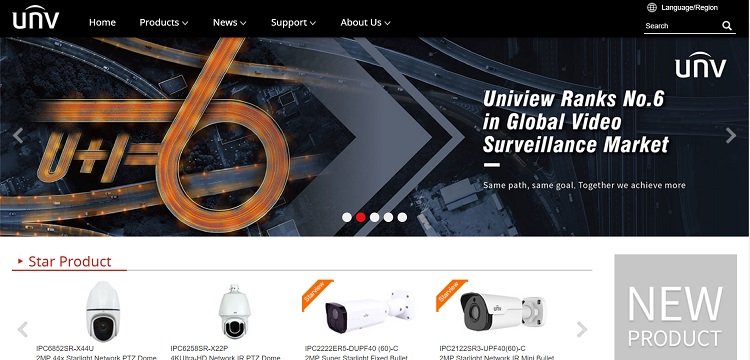 Uniview is continuously improving its ranking over past few years., ranked No. 12 in 2014, today it has advanced to No. 6 rank boosted by 50.5% year-on-year growth. The company attributed its susses to quality and innovation, which saw Uniview applied for 1,477 patents, 83% of which are innovation patents by the end of 2017,
The company is investing in R&D centers and currently it 4 R&D centers focusing on high quality, bringing more advanced and stable products along with "Security + AI" solutions to global customers.
Hermit Zhang, president of Uniview said, "Technology and scale are the driving forces of the development for Uniview. In the first half of 2018, Uniview maintained a regular stream of patent applications. The accumulation of network, security, optics, machinery, and electronics continued to translate into products and solutions; Successful cases are implemented into AI and IT fields, the three major markets (industry, channel, overseas) boosted the scale and expansion of Uniview, the harvest of revenue and profit growth."
He further said, "The new intelligent manufacturing base in Tongxiang City will have an annual output value of 1 billion USD. It will be a window to show customers the world's first-class precision design and production capacity. Uniview will continue investing in product development and innovation, to establish the most benign competitive landscape together with partners."