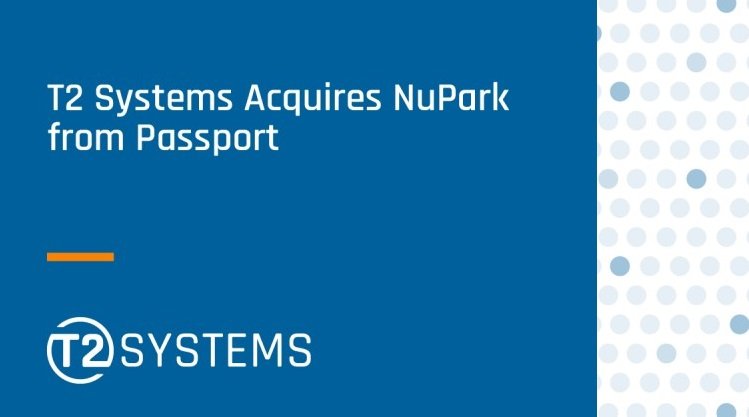 T2 Systems ("T2") has acquired the NuPark solution from Passport. T2 will bring the best parts of NuPark together with existing T2 offerings to continue delivering best-in-class solutions for university and municipality customers that meet evolving post-pandemic needs.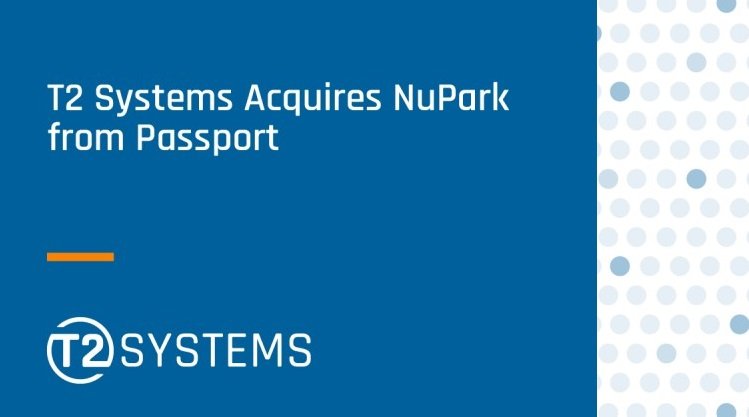 "We appreciate the commitment of the NuPark team to convert customers to T2 and the diligence of the Passport team in making this happen. It is proof that competitive collaboration can be a win-win and is further evidence that the parking industry is a family that always strives to be better together," said Adam Blake, President of T2 Systems.
T2 continues to innovate and grow, both organically and through acquisition, by listening to the needs of customers and anticipating industry trends. The acquisition of NuPark advances T2's position as an industry leader delivering parking and mobility solutions that provide consumer choice through touchless, contactless, and mobile payment options, plus operational automation capabilities, all supported by the most knowledgeable, responsive customer experience resources in the industry.