Secure Parking, a leading parking management company based in the UAE, signed an exclusive distribution agreement for Portier parking guidance and management solutions. Portier is owned by FLS Finland, a company that was founded in 1998 and is a leading expert in providing parking guidance and management solutions, LED Price displays and system information displays for industrial use.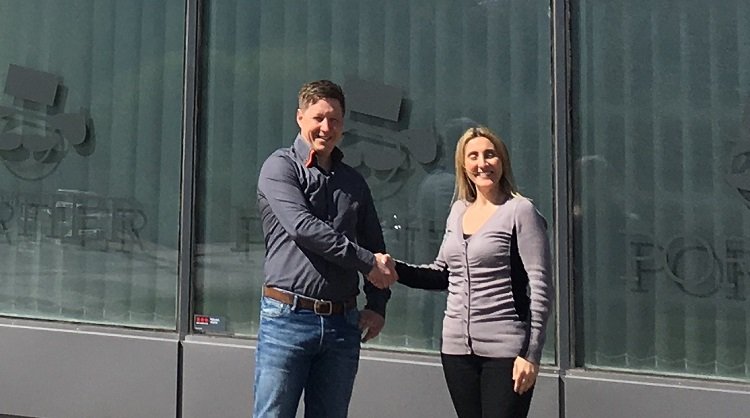 Secure Parking will be the exclusive UAE distributor for the Portier range of products. With comprehensive guidance solutions such as space-specific guidance systems and integrated smart features such as camera detection and ultrasonic indicators, Portier parking solutions streamline parking management through proper guidance and navigation systems.
Jussi Tomperi, Managing Director, FLS Finland, said "We are thrilled about the partnership with Secure Parking as they have strong presence and expertise in the UAE market, and such a partner offers us an opportunity to offer amazing parking experiences. Furthermore, we think that UAE and its passion for excellence is a great match for our unique Portier HOST platform which can seamlessly integrate different technologies into the single seamless user experience. Now, finding a parking space will be easier and faster than ever."
Pramodh Idicheria, Chief Operating Officer, Secure Parking UAE, said "Secure Parking remains amongst the top car parking operators in the world and has demonstrated a wide perspective of innovative car parking solutions with the integration of modern technology. This agreement will revolutionise the future of car parking management systems in the UAE. With Al Shirawi as its parent organisation, Secure Parking has a robust network in the market to offer Portier's range of products."
"Secure Parking strives to offer its clients a turnkey solution in car parking management in UAE with its modern equipment, industry-specific knowledge and solid expertise of a 5 star in-house after-sales technical team. The collaboration with Portier's advanced parking solutions will channel this vision further and add to its success. In today's life, we strive to save time and enjoy the applications of artificial intelligence embedded in various systems. Portier products speak of such smart, intelligent features which will focus upon providing accurate parking spots, saving seconds and offering a brilliant experience like no other," said by Pamela Chikhani, General Manager, Secure Parking.
Secure Parking is an established global leader and operates over 1.2 million car parking spaces in 12 countries. In UAE, the company is associated with many prestigious projects such as Abu Dhabi Global Markets, Aldar's World Trade Center and Shams Boutik development in Reem Island, Meraas' Citywalk 1, Citywalk 2, Citywalk Boulevard, The Beach, Al Seef and Souk Madinat Jumeirah, to name a few.