Samsung to provide range of AI and IoT products
Samsung Electronics during its press conference at IFA to outline its commitment to developing ground-breaking products and services that will shape the next era of connected living. Samsung showcased how breakthrough technologies that are powered by AI and IoT can bring greater convenience to people's lives; eliminate complexity to enhance everyday experiences; and offer a level of security that gives peace of mind.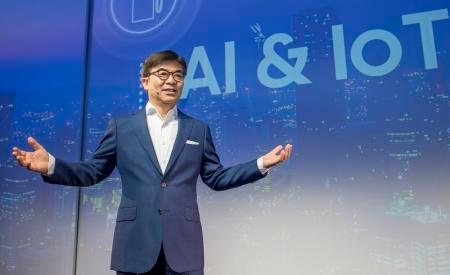 "Samsung is uniquely positioned to provide consumers with a full range of cutting-edge AI and IoT products and services based on our wide-ranging portfolio of TVs, displays, audio, home appliances and of course mobile devices," said HS Kim, President and CEO of Consumer Electronics Division, Samsung Electronics. "We are striving to shape a new era of connected living, where our products and services seamlessly interact with one another to make our consumers' lives richer, smarter and more entertaining."
Samsung is at the forefront of unlocking the power of AI and 5G for consumers, with multi-billion dollar investments announced in recent months, to ensure the continued integration of advancements across hardware, software and services. With the new AI research centers established across the world, including the recent addition at Cambridge in the UK, Samsung expects about 1,000 renowned AI researchers to be working in its facilities globally by 2020, designing and developing user-centric AI that continuously learns and enhances users' lives in an ever-more intelligent, useful and personalized way.
Furthermore, a next generation network infrastructure is a pre-requisite for the next era of connected living: through its active role in establishing 5G industry standards, Samsung is spearheading the rollout of next-generation networks and later this year, anticipates the introduction of the world's first 5G-powered gigabit home broadband service (5G Fixed Wireless Access) in the U.S.