Panasonic launches Facial Recognition and Vehicle Capture Camera at GITEX
Panasonic announced the launch of Facial Recognition and Vehicle Capture Camera at GITEX Technology Week. Comprising of high-tech cameras featuring resolution of up to 4K, H.265 smart encoding technology, software-enabled image enhancements for advanced facial and vehicle recognition in both real-time and post-processing using  deep learning technology, Panasonic's i-PRO EXTREME end-to-end platform is a technological wonder of the modern era, making it the industry's most advanced security and surveillance solution available today.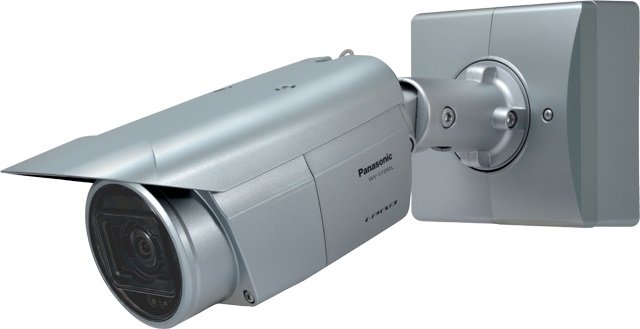 The highlight of the security solution zone at the Panasonic booth is it's latest Facial Recognition System, Face Pro, which features a  Deep learning algorithm  that can identify faces otherwise difficult to recognize using conventional video surveillance technology. Deep learning Facial Recognition achieved the highest level of face recognition in a Face Identification Challenge by NIST (National Institute of Standards and Technology – United States), identifying faces in the following difficult situations:
At an angle of up to 45-degrees to the left or right, or 30-degrees up or down

Faces partially hidden by sunglasses

Facial changes through aging
Panasonic's core security devices, when coupled with the face recognition software that runs silently in the background as it collects data on each of the detected faces and subsequently stores those in an easily accessible database, enables the core engine of the software to achieve facial recognition with unprecedented levels of precision. The system may be decked up to register up to 30,000 faces, while an Integrated management with i-PRO video surveillance system allows face detection, recognition, and tracking with recorded video, all in the same GUI.
Options such as Intelligent Auto Mode and Intelligent Zoom stabilization aids in getting rid of unwanted artifacts and "ghost" images, producing crystal clear reproduction of moving people or objects, which aid in precise subject recognition. Features such as the Vehicle Incident Detection system, an option that raises an alarm in the Traffic Management System upon detecting wrong-way driving or stopped vehicles, emphasize Panasonic's commitment in developing solutions that focus on cost reduction and optimization of workflow.
Tetsuo Okawa, Sales & Marketing Manager – Security Solutions, Panasonic Marketing Middle East and Africa (PMMAF),  in a brief dialogue said, "Video Surveillance technology is evolving faster than ever. Some of our preconceived ideas related to the networked systems also need to evolve in step with these new technologies and based on real-world system implementations. As a result, Panasonic continues to apply its core competencies in video imaging and recording technologies across both analog and networked system platforms. This total system solution product development strategy allows us to provide continued support to legacy system customers-while providing new and more efficient means of migrating to the latest infrastructure technologies like network and wireless. Technology and market conditions are on track to make this next leap in systems performance, and you can count on Panasonic to help pave the way."
For more information on the Security Cameras, visit   https://security.panasonic.com/