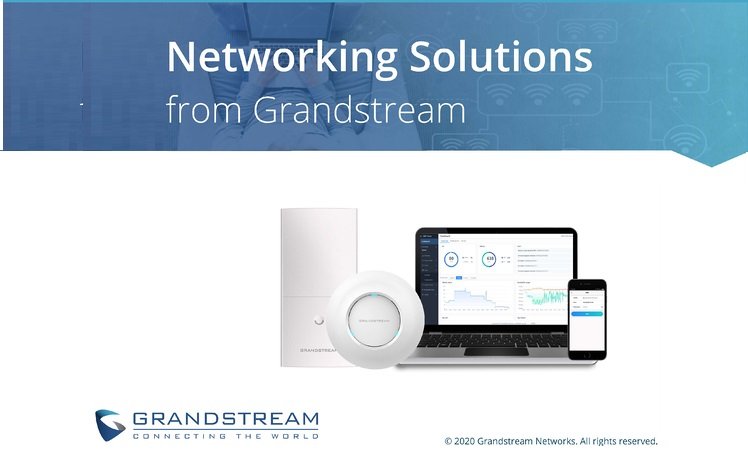 Naizak to distribute Grandstream's GWN series of networking solutions
Grandstream entered into a new partnership with leading regional value-added distributor, Naizak to distribute Grandstream's GWN series of Networking Solutions throughout the Middle East.
"We are thrilled to welcome Naizak as an official distribution partner in the Middle East," said Mousa Abla, Sales Manager for the Middle East for Grandstream. "Naizak's focus on quality, innovation and commitment to the customer makes them an ideal partner for Grandstream. We are excited to work closely with Naizak to provide customers throughout the Middle East with powerful and reliable networking solutions."
Grandstream's GWN series of Wi-Fi Access Points and management solutions utilize market-leading technology to provide powerful range, reliability and security along with easy, centralized management. The GWN series offers a large portfolio of indoor and outdoor Wi-Fi access points, which can be managed using a variety of free management solutions, including Grandstream's free GWN.Cloud, a centralized, cloud-based platform.
"We are delighted to work with Grandstream to enhance the quality of networking solutions in the market through their robust offerings. Naizak has partnered with Grandstream keeping their effective solutions and strong market image in mind as it will help us gain wider visibility as a distributor as well. We look forward to this collaboration opening new avenues for us." said Salim Abdul Ghani, General Manager at Naizak Distribution.