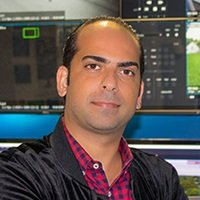 Mustapha leads Wavestore expansion in Middle East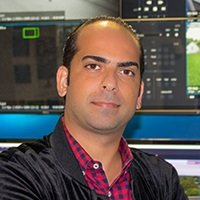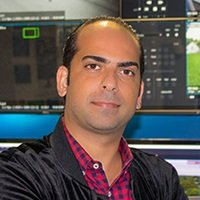 Wavestore announced the opening of a Middle East office and the appointment of Mustapha Kabbara as its Business Development Director for the region. Reporting to Wavestore's Managing Director, James Smith, and based at the company's new offices in Dubai Silicon Oasis, UAE,
Kabbara will be engaging with regulatory authorities, consultants and system integrators throughout the Middle East to develop new business opportunities for the company's highly acclaimed video management platform.
"The Middle East has always been a key target market for Wavestore. Following on from successfully winning a number of prestigious projects, we now feel the time is right to demonstrate our support for the region by investing in our new office and expanding our team," said James Smith. "Our decision to do so reflects our determination to continue to globally expand our pre and post sales support in line with the very welcome increase in demand for our best-in-breed VMS solutions."
Prior to joining Wavestore, Mustapha was the Business Development and Sales Leader for Honeywell, a role he had performed since 2012 and this followed on from a two-year spell during which he held a technical and training management position.
"I am delighted to be joining Wavestore at this exciting time " said Mustapha. "There are many reasons why Wavestore is ideally positioned to achieve great success in the Middle East, not the least of which is that our VMS offers virtually unlimited scalability, is inherently cyber secure, and it delivers a platform for integrations which add real value to end-users and their projects.
"All of these attributes are key factors which are needed to be taken into consideration for high security and mission critical applications. Equally important, with customers in the Middle East looking to achieve greater value from their investment in an electronic security solution, Wavestore delivers compelling total cost of ownership benefits, such as the provision of free technical support and a commercial proposition that does not involve tying customers into expensive recurring upgrade contracts."