March Networks announce integration with Zebra Savanna
March Networks announced the integration between its Searchlight for Retail software and Doddle, which designs, develops and integrates consumer fulfilment technology is powered by Zebra Savanna, a cloud-based platform that enables the real-time collection of data from Zebra Technologies' sensors and devices.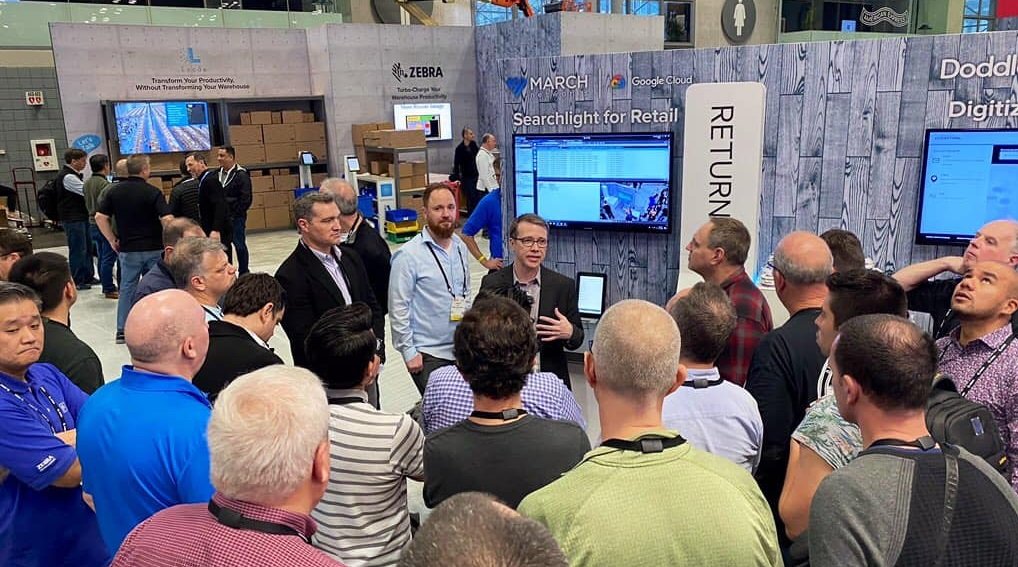 Through this unique collaboration, March Networks Searchlight logs events from Zebra Savanna and other systems within the retail environment, like Doddle, that are powered by the Zebra platform. Searchlight can then match those events with corresponding video clips for greater enterprise-wide visibility.
For example, with the Searchlight-Doddle integration, retailers using Doddle can keep a record of all of their product returns in Searchlight. When a customer arrives in-store to return a product facilitated by Doddle's returns technology, Searchlight records that event, allowing retailers to quickly and easily pull up the surveillance video associated with the return. This allows retailers to visually verify the details of all product returns, including the individuals involved and the condition of the product at the time of the return.
In addition, the integration also tracks other retail events such as coupon use at the point-of-sale (POS). Retailers offering coupons through fulfilment partners like Doddle that are powered by Zebra Savanna can track the full buying cycle in Searchlight. When a customer uses a coupon, it's recorded in Zebra Savanna and visible in Searchlight, allowing retailers to track the success of promotions offered through third-party vendors.
"As more consumers turn to online channels for their retail purchases and returns, these latest Searchlight capabilities bridge the gap between digital and in-store transactions, providing retailers with complete visibility into the buying cycle," said Jeff Corrall, Director of Strategic Partnerships and Integrations for March Networks. "According to the National Retail Federation (NRF), 11% of retail purchases are returned and an average 8% of returns are fraudulent. With Searchlight, retailers can proactively detect and target this fraud, and recoup associated losses."
"By working with leading retail manufacturers like Zebra Technologies and fulfillment technology companies like Doddle, March Networks is proving the true power of integrated data and video, and its ability to positively impact the retail bottom line."
"Returns can have an impact on retailers' margins, especially over peak periods," said Gary O'Connor, Chief Technology Officer (CTO) at Doddle. "Working with partners like March Networks means the Doddle platform can provide deeper insight. Retailers have the ability to re-convert customers through personalized digital journeys, while also having access to more capability to prevent fraud."