Digital14 announced the latest release of KATIM Messenger, the world's first ultra-secure chat application, now available to UAE businesses and all government entities. It means that organisations can be confident that their mission critical information and communications are private, confidential, and secure.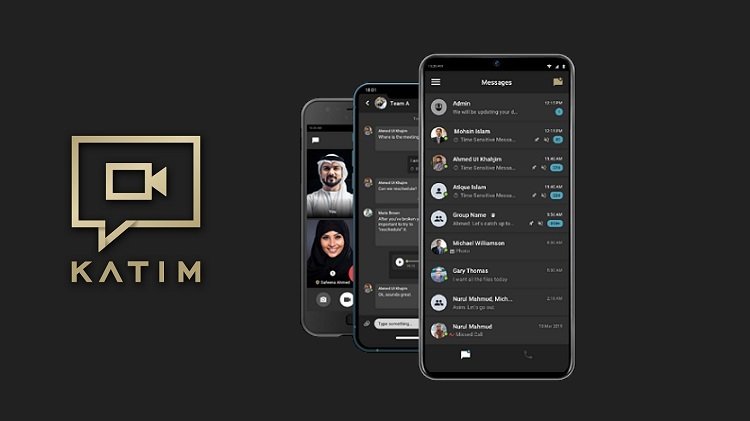 KATIM Messenger is a defence-grade end-to-end encrypted messaging service designed for private and secure enterprise communications, collaboration, and decision-making.
Nilesh Patel, EVP for Secure Solutions at Digital14 said, "We live in a hyper-connected digital world where the impact of the pandemic has accelerated digitisation. At the same time, businesses and governments are subject to constantly evolving security threats, often through mobile communications. This new reality requires a new approach and it's critical that we prioritise secure communications to protect our most valuable assets: sensitive information and data".
The new release of KATIM Messenger significantly advances the KATIM Secure Platform, which was developed in the UAE with the world's first ultra secure smartphone launched in 2017. It is built with a zero-trust security posture and an industry's first multi-layer Secure-By-Design methodology with the signature peer-verified secure communication architecture of KATIM Secure Platform. Government entities and UAE businesses in various sectors can securely communicate over a close-loop secure circle of trusted users.
"Companies have to think about their most valuable assets – their data and critical business information –  and how they 'transport' something so valuable. In this era of instant communication, organisations worldwide are rapidly adopting messaging applications as the way to 'transport' business critical information.  To ensure the security of sensitive information and data, users must trust and verify who they are communicating to on the other side. The data must be protected end-to-end: while it is being processed by the application, while it is in transit and when data is viewed by the recipient," said Patel.