How will smart buildings help solve the challenges?
Arafat Yousef, Managing Director – Middle East & Africa, Nexans Cabling Solutions explains the importance of FTTO and how will smart buildings can help us solve the challenges of today and tomorrow.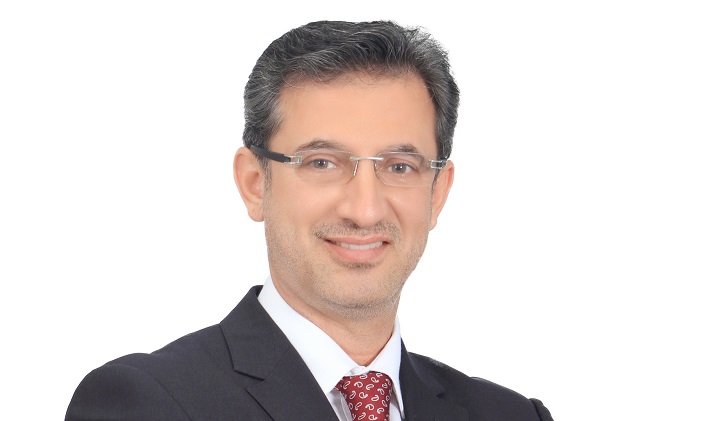 What is Building Intelligence?
An Intelligent Building relies on technology to create an environment that is safer, more productive and easier to manage in an efficient and cost-effective way. According to the Chartered Institution of Building Services Engineers (CIBSE) "Intelligent Buildings help building owners, property managers and occupants realise their goals in the areas of costs, lifetime energy management, well-being, convenience, safety, long term flexibility and marketability to achieve buildings which have high social, environmental and economic values."
Which benefits can Intelligent Buildings bring?
Fast and reliable internet connections and optimised controlling heating, ventilation, aircon and lighting make an important contribution to employee wellbeing and happiness. Smart buildings help ensure occupants' safety with connected alarm systems and IP cameras. Furthermore, Power over Ethernet allows the introduction of smart LED lighting powered over the network connection. Current LED systems can save up to 80% energy compared to legacy lighting systems. Introducing sensors makes lighting and space usage even more efficient. Smart lighting with built-in occupancy and ambient light sensors that can change the light over the course of the day also help increase employee productivity. Intelligent Buildings can also reduce energy and water consumption.
The convergence of networks that comes with creating intelligent building networks means IT and facilities management teams need to work together in entirely new ways. Rethinking basic infrastructure is essential. What's more, historically, field bus components and IT have always been regarded as two completely separate things. However, when making a building 'smart', it is vital that all platforms and components can communicate in a unified manner and act as an integrated whole. That requires a common language and an integrated approach to structured cabling and devices. By introducing a cross-platform, fully integrated 'central nervous system' in a building, or even between buildings, investment and operational costs can be reduced and implementation and maintenance can be simplified.
Why choose FTTO?
This solution combines the benefits of both copper and fibre to provide a future-proof solution with high bandwidth and minimum energy use. FTTO is especially suitable for Intelligent Building environments as they feature a high number of ports in large buildings or across multiple buildings. The solution not only supports standard point-to-point topologies, but also cascading of systems. Design can be flexibly based on project requirements. Redundancy can be designed-in at the access level in a cost-effective way by linking each network path. In a traditional LAN design, this would be extremely costly, but FTTO can provide significant cost benefits in situations where large areas need to be covered, or building usage requirements impose specific restrictions. With no energy-hungry floor distributors and technical service rooms and support for energy-saving features, FTTO could be considered the most sustainable solution in terms of CO2 footprint, waste, and energy consumption.
Supporting growing demand for Intelligent Buildings
FTTO combines passive fibre cabling and active switches to provide Gigabit Ethernet services from a central core switch to an FTTO switch and from there to the end user devices. The excellent performance and simplicity of the concept brings savings by reducing complexity, and enabling faster and easier rollout, maintenance and expansion. The scalability of the system allows you to expand as you grow, ensuring expenditure is always perfectly in line with current requirements. FTTO eliminates the need for floor distributors, separate fibre backbone, active equipment, patch panels and racks, as well as large volumes of horizontal copper cabling. A significant advantage in an environment where every square meter counts. Increasing demand from the market for more sustainable and low-carbon buildings will only serve to sustain the demand for Intelligent Buildings in the years to come and FTTO can play a key role in meeting that demand, and facilitating the energy saving, efficiency-enhancing innovations of today and tomorrow.