Hochiki to showcase its comprehensive range at Intersec
Hochiki Middle East recently announced that it will be showcasing its comprehensive range of intelligent life safety systems at Intersec in Dubai, from 20th – 22nd January 2019. Alongside live product demonstrations, the Hochiki Middle East team will be on stand giving visitors advice and insights on the latest trends and technology in the life safety industry, as well as guidance on complying to UL, FM and EN standards.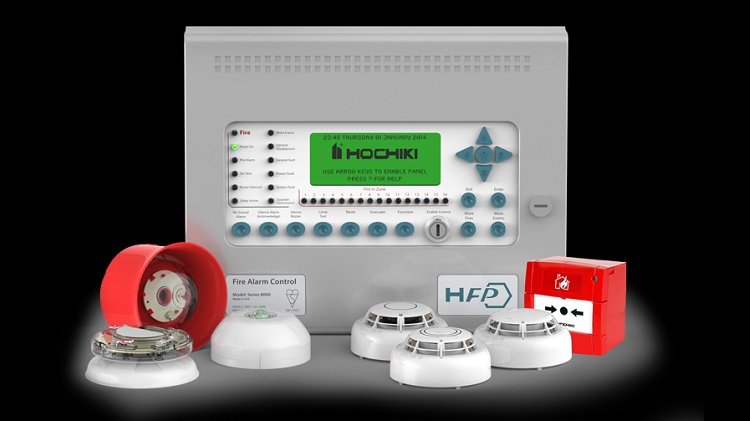 L@titude, Hochiki's innovative control and indication system, is one of the systems being demonstrated by Hochiki Middle East at the event. An EN and UL approved life safety platform, L@titude helps customers quickly locate and examine incidents occurring across premises in real time, from any location. The platform integrates addressable loop detection circuits, conventional detection circuits, relay cards and additional sounder outputs, allowing users to create a fully customisable life safety system.
Other life safety systems on show include FIREscape, FIREscape+ and LEAKalarm, Hochiki's innovative water leak detection system. LEAKalarm is an addressable system consisting of probes and water-sensitive cables, capable of detecting the location of unwanted leaks. FIREscape is a unique, highly cost-effective and environmentally friendly emergency lighting system based on LED technology with FIREscape+ offering a combined fire detection and emergency lighting solution with wayfinding technology.
Shinsuke Kubo, Managing Director at Hochiki Middle East, commented: "As a world leader in the manufacture of commercial fire detection and emergency lighting solutions, Intersec, is a key event in the Hochiki Middle East calendar. Our products not only set the benchmark for high integrity and long-term reliability, but are also easy to install and maintain; making them the ideal solution for any application.
"We're looking forward to meeting professionals from across the industry and helping visitors to our stand find the most effective life safety solutions for their projects."
As well as showcasing the latest product ranges, the Hochiki Middle East team will be advising visitors to Stand B22 in Hall 4 on a range of life safety solutions, including addressable, conventional and wireless products.
For more information about Hochiki Middle East, visit: www.hochiki.ae