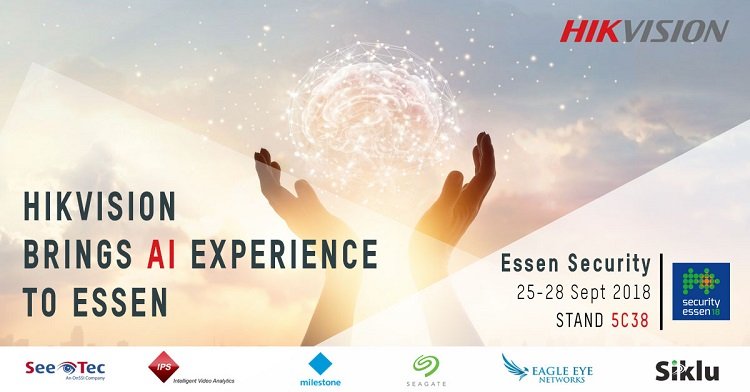 Hikvision announced that it will be exhibiting at Security Essen on 25-28 September at the Messe Essen where it will display Hikvision technology advances, with a focus on the products that are delivering cutting-edge AI technology to applications in the security industry and beyond. There will be interactive areas for AI and Retail – for visitors to become immersed in the experience, and have first-hand experience of the products and solutions.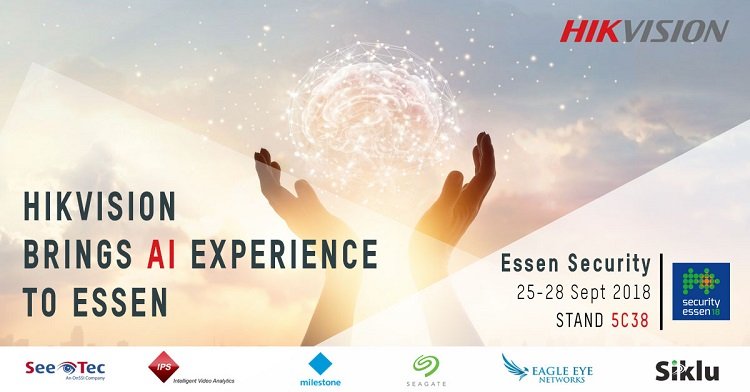 Hikvision's drive to deliver AI into its products pushes the boundaries of what's possible in a wide range of scenarios. It also helps partner to excel in delivering smart, effective solutions to end users, with joint projects strengthening the offering of both parties.
During the show at its booth, the company will be demonstrating with six of its key partners that include Milestone Systems, Seagate, Eagle Eye Networks, IPS Intelligent Video Analytics, SeeTec and, Siklu.
"It's an exciting time in the security industry, with AI technology now having practical applications and making solution smarter than ever", says Allen Xue, Hikvision's DACH Regional Manager at Hikvision. "We are pleased to be able to give visitors to Security Essen an interactive experience to show what our products to do, and delighted to invite our main partners to exhibit with us on the stand. This is testimony to our commitment to lasting relationships that add value to all our customers."
Other innovations that Hikvision will showcase included the latest ColorVu and AcuSense technologies; Thermal, DarkFighter and PanoVu cameras; Industry, Smart building and Smart home solutions; and advances in Access Control.